The Royal Park Hotel in Detroit, Michigan, may only have been built in 2004, but its English manor design gives the property the look of a historic landmark. While the hotel has the feeling of old world elegance, it harnesses the latest technology to provide modern conveniences to its guests.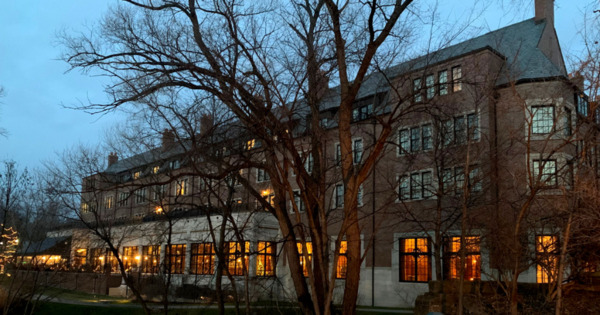 These technology advances include implementing IoT guest services in a holistic manner to set the hotel up for success now and into the future, such as migrating to the ASSA ABLOY online connected door lock system.
We spoke with Scott Rhodes, Director of Engineering, Royal Park Hotel, who said: "There's so much happening with IoT technology. But as with any emerging technology, it's important to think about a long-term strategy. Otherwise, you can end up with a fragmented approach that becomes costly and hard to manage or limits your options in the future."
Ruckus is a long-time provider of the hotel's Wi-Fi, and they worked with ASSA ABLOY to create an integrated connected entry solution. The joint solution includes the Ruckus IoT Suite, the ASSA ABLOY Hospitality Visionline wireless locking system and wireless Zigbee door locks.
The Ruckus IoT Suite leverages the cabling, switches and IoT-ready access points (APs) to create a converged, multi-standard IoT network—supporting the Bluetooth® Low Energy and Zigbee standards. This eliminated the need to overlay IoT networks, which typically require additional cabling, switches, and gateways for each IoT device, driving up cost and complexity.
Instead of a standalone device, each door lock is now an IoT endpoint on the network. The connected lock transmits and receives information to an IoT enabled-AP, which connects to the Ruckus IoT controller. The IoT guest services controller manages and controls the APs; the IoT controller also connects to the ASSA ABLOY Visionline server, which manages the connected entry system.
Authorized hotel staff can view the status of every guest room door instantaneously from a single dashboard. Alerts let staff know about anomalies that might indicate problems.
These security enhancements might not be top of mind for guests, but they notice the added conveniences, like having the option to check-in and download their keys to their smart phones and go straight to their rooms. Front desk staff can also extend the stay of the guests or assign them to a new room without updating their keycards.
These kinds of conveniences IoT provides also improves staff efficiency across other departments, including maintenance, front desk, concierge, housekeeping and engineering. The maintenance staff, for example, no longer has to schedule door checks to test batteries. Instead, an alert will be sent from the door if a battery is running low.
Now that they have the infrastructure in place with the Ruckus IoT Suite, Rhodes and his team are looking at other projects like IoT devices for panic buttons for employee safety and asset tracking. In the future, Rhodes and his team will evaluate the integration of smart TVs, smart lighting and HVAC over the wireless network. Now that's smart!
Learn more about the Royal Park Hotel's entry into secure, IoT guest services in this case study.