Government networks continue to rely on outdated technology. Meanwhile, customer-centric commercial industry verticals like hospitality and education take advantage of advances in wireless solutions that accelerate efficiency without sacrificing functionality or security. End users and IT teams throughout the federal landscape suffer from a substandard experience that affects individual productivity and an agency's mission.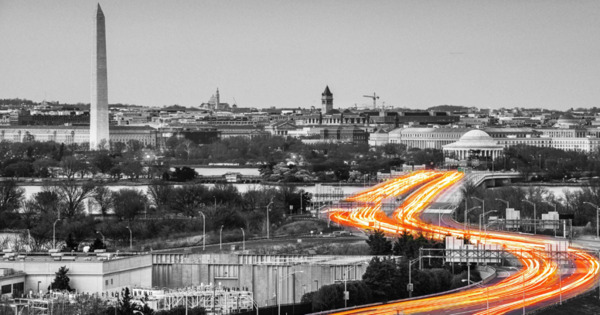 Why the government technological lock? Cost represents a piece of the problem, but not its core. A lack of Federal Information Processing Standards (FIPS) certified solutions means only a select number of providers can serve the government market. These vendors often promote "rip and replace" upgrades that regularly disrupt activities, raise continuity of operations concerns, and strain resources and budgets.
Government agencies need a partner with wired and wireless network expertise and solutions to deliver an IT infrastructure on par with the most cutting-edge of commercial networks. Ruckus Networks recently announced it received FIPS Publication 140-2 certification for its wireless access points (APs) portfolio and we have now added our SmartZone network controllers to this list – giving agencies an exciting new option to meet their modernization goals and improve the user experience for employees and internal IT teams.
Wireless technology, when properly applied, provides the ubiquitous connectivity, scalability, security and network future-proofing that allows government personnel to effectively communicate and collaborate, as well as agencies to execute their missions. Ruckus wireless APs with patented BeamFlex+ adaptive antenna technology optimizes connections for each and every end user device. They automatically account for interference and other problems in real time, so more devices in more places can be supported with the highest quality and performance. Ruckus APs are 25-30 percent more efficient than their competitive counterparts, meaning agencies can deploy simpler networks that serve a larger footprint at a lower cost.
The federal wireless onramp need not lag behind schedule any longer. Ruckus Networks offers proven, innovative solutions – which now meet the demanding FIPS certification threshold – that allow agencies to implement unparalleled wireless networks that scale to meet ever-rising demand. If you're not satisfied with your agency network's operational performance, cost or ability to securely support today's and tomorrow's missions, let's talk! Visit www.ruckusnetworks.com/federal for information on all our solutions and certifications.
Continue reading:
The Best Ruggedized Networking Solution – Ruckus Networks + Crystal Group
The need for CSfC – a Q&A