The FCC is finalizing a momentous piece of technology policy. The agency has set aside 150 MHz of wireless spectrum in the 3.5 GHz cellular band for citizens and companies to share as they see fit, rather than auctioning it off for billions to the highest bidder. Citizen Band Radio Service (CBRS) shared spectrum is a far-sighted and potentially transformative decision that could change the course of wireless communications in the United States. And Ruckus Networks is leading the efforts to make this a reality.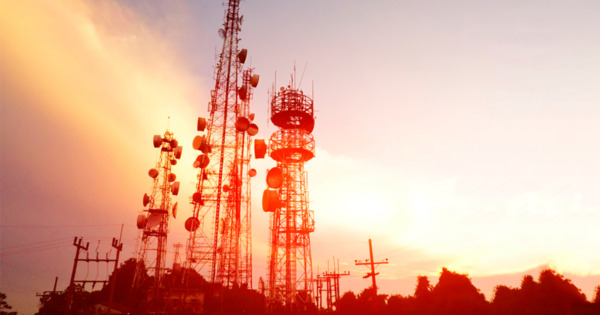 Wi-Fi and cellular Networks are converging, and now this new spectrum is being made available by the FCC. CBRS allows LTE cellular (sometimes called 4G) networks to be deployed just like Wi-Fi, which has unleashed so much innovation in recent years. In fact, Wireless Access has become so important it is often referred to as "the fourth utility." Offering more and better wireless ways to connect has proven to increase productivity, improve satisfaction and benefit communities across the country.
Over 90 leading technology and communications companies have formed the CBRS Alliance to support the development, commercialization and adoption of the applications and services that will leverage CBRS. Ruckus Networks executives have taken leading roles. For example, Dave Wright serves as President of the Alliance. Many technology leaders feel that CBRS can be as transformative for mobile networking as Gigabit Ethernet was for wired network performance.
The power of CBRS comes from the fact that everyone – especially the end user – benefits:
Mobile operators can leverage this band to augment their existing mobile coverage.
Cable operators will be able to utilize this spectrum in their new wireless offerings.
Federal agencies, will, for the first time, be able to build their own Private 4G LTE networks to address their most challenging mission-critical use cases with CBRS without having to rely on the Mobile Operator
With the help of the Ruckus CBRS LTE portfolio, organizations can deploy and manage a private LTE network as easily as they deploy Wi-Fi today. With that LTE network, they can finally address use cases that only a dedicated, secure, and ultra-high-performance mobile network can enable.
The Ruckus CBRS LTE portfolio consists of:
Ruckus Q710—A 3.5 GHz indoor LTE AP that covers approximately 10,000 square feet.
Ruckus Q910—A 3.5 GHz outdoor LTE AP that covers approximately radius of 600 feet.
Ruckus Q410 – A 3.5 GHZ indoor LTE AP that could be combined with a Ruckus WiFi AP and cover approximately 5,000 square feet.
Ruckus cEMS—Cloud-based element management system (cEMS) delivered as a subscription service that brings Wi-Fi like simplicity and zero-touch provisioning to LTE AP management. cEMS enables single-pane-of-glass management of Ruckus LTE and Wi-Fi APs as well as future-combined LTE/Wi-Fi devices.
Ruckus cEPC—Cloud-based evolved packet core (cEPC) delivered as subscription service that provides required LTE network core functionality and subscriber management.
Ruckus cSAS—Cloud-based spectrum allocation server (cSAS) delivered as a subscription service that ensures spectrum availability per CBRS spectrum requirements.
Military "smart bases" are major opportunities, where CBRS can add flexibility and performance while also preparing bases for an expected avalanche of IoT devices. Medical facilities run by the VA could avail themselves of CBRS to protect critical wireless communications inside facilities. With CBRS the Pentagon could run its own private wireless mobile network to improve phone coverage and security in its massive headquarters.
Unfortunately, today government employees typically enjoy better cellular coverage at home than they do on the job. If the federal government does not start to offer a better wireless experience, users will be tempted to access less secure, open networks for connectivity. Surveys show this is already occurring, so federal network providers would be wise to understand CBRS now in its early stages.
Wireless is the onramp to a modern network that serves the public interest. CBRS is compelling evidence that the FCC recognizes this fact. The agency should be applauded for opening the door to new services and applications through innovative spectrum policy.
Now it's time for the rest of government to take advantage, assisted by technology and best practices being developed by Ruckus Networks and the CBRS Alliance. Wireless connectivity – both unlicensed and licensed - is essential for maintaining this country's technological edge. The federal government needs to follow the FCC's lead. The benefits of CBRS won't be secret much longer.
We invite you to download our CBRS Solution Brief for more information.