Ruckus Networks has recently published two new e-books that highlight how Cloudpath Enrollment System is especially well-suited to meet the needs of primary education and higher education customers. If you have been following the Ruckus blog, you already know that Cloudpath Enrollment System is software as a service (or on-premises software, your choice) that delivers secure network access for BYOD, guest users and IT-owned devices. It supports any user—and any device—on any vendor's network infrastructure.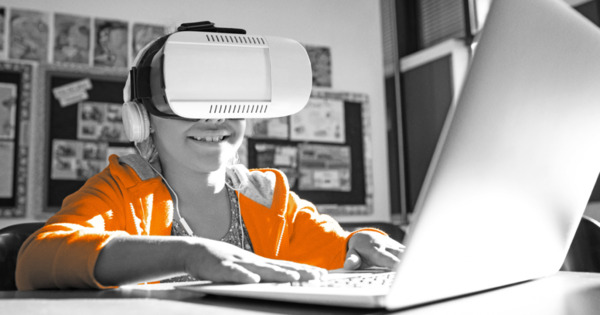 These two new e-books are great tools for helping others in your organization to understand the value of a platform for network access security in your school or college. E-books help you get up to speed on technology topics of interest, without having to invest too much time and energy. These two new e-books build on the more general one that we published previously: Seven Network Access Security Risks—and How They Can Lead to a Data Breach.
E-book #1: Cloudpath Enrollment System in primary education
The first of our new e-books is titled Cloudpath Enrollment System—a Great Fit for Primary Education. It starts out with a brief overview of Cloudpath software as a service and then dives in to examine the reasons why the product appeals to school districts so much.
We don't want to give away too much, but one reason for its appeal is that schools have especially concentrated needs around network onboarding. Network onboarding is the process by which users (whether students, faculty, staff or guests) gain access to the network for the first time with a new device.
This e-book also features testimonial quotes from some of our numerous satisfied customers in primary education. (By the way, Ruckus also has written case studies for the customers quoted in this e-book, including Forest Hills Public Schools and Fairfax County Public Schools.)
It wraps up by pointing to where you can go to learn more. It's as simple as that, and that's why these e-books are so great to pass along to others in the organization who may not be as technical or are higher up the IT management chain. This format really encapsulates things for influencers in the IT decision-making process.
E-book #2: Cloudpath Enrollment System in higher education
The second new e-book is titled Cloudpath Enrollment System—a Great Fit for Higher Education. The basic structure is the same as the primary education e-book. Like primary schools, institutions of higher education have very concentrated network onboarding needs. A wave of new devices hit at the start of school, and another wave after winter break. Modern networks in higher education can also be exceptionally complex—and device diversity is high. That means a system for automating the way students and other stakeholders get connected is an obvious choice.
There are a variety of other reasons that Cloudpath software as a service is a great fit for higher ed, and you'll find them all in the e-book. You'll also find testimonial quotes from higher education customers. Here too, we have written case studies featuring these customers, including Neumann University and Blackpool and the Fylde College.
Conclusion
In summary, these two new e-books provide insightful nuggets of information in a very accessible form. They are great for sharing with others in your organization who want to acquire knowledge quickly with minimal investment of time. They are especially great when you are in the early-to-middle phases of the process of investigating network access security products. For access to a full range of materials relating to Cloudpath software as a service and its corner of the IT security taxonomy, we invite you to visit the Cloudpath product page.
---
Continue reading:
ESG webinar discusses risk areas for BYOD and guest access
Verizon report highlights data breach risk from insider threats
E-book links poor network access security to data breach risk