In today's net-centric world, our military needs the best equipment for effective communications, ISR, and situational awareness. This is often a challenge, since the harsh environments of an aircraft, ship, or truck are too severe for standard switches and routers. Shock, vibration, temperature, humidity, and Electromagnetic Interference (EMI) all come into play in these environments. In order to deliver the most powerful networking capability to the warfighter, networking equipment must be ruggedized.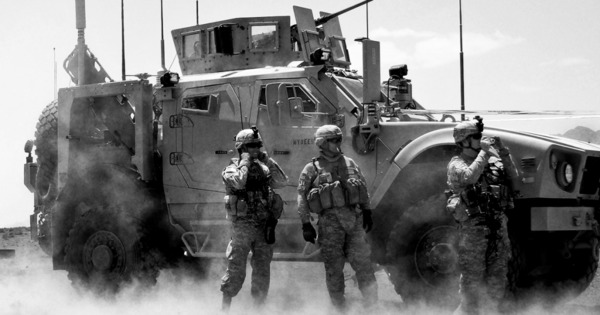 Ruckus Networks has formed a strong partnership with Crystal Group to ruggedize its industry-leading ICX Layer 2/Layer 3 switching product line, making them suitable for the most demanding military applications. These ruggedized switches have also become an integral part of Crystal Group's Platform Agnostic Security Solution (PASS) offering. PASS enhances cybersecurity protection for rugged computers, servers, switches, and data storage systems.
Rugged ICX switches from Crystal Group are FIPS 140-2, JITC, Common Criteria, and Commercial Solutions for Classified (CSfC) certified (meaning that they can be deployed on National Security Systems) and offer the only IPSec encryption solution for stackable switches. This provides the ability to deliver a 10 Gbps, end-to-end encrypted tunnel, without requiring an expensive dedicated hardware appliance. It can be accomplished via a module that simply plugs into the ICX switch.
Crystal Group is providing rugged Ruckus ICX switches to the Army, Air Force, Navy, and Marines for use on military platforms that operate in harsh environments. These solutions are deployed on dozens of programs worldwide and include aircraft, ships, military vehicles, and ground stations.
Equipment that is capable enough for the U.S. military has other uses as well. Crystal Group's target commercial markets include Autonomous Vehicles, Oil and Gas, Power Distribution, Mining, and Weather Radar. The global rugged electronics market was estimated at $9.4 billion in 2017 and is growing at roughly 7% per year. To support this growing market, Crystal Group recently opened a new, 111,500 square foot manufacturing facility in Hiawatha, Iowa that is both ISO 9001 and AS9100D certified.
Crystal Group is one of the most valuable federal integrators for Ruckus Networks. The collaborative business has expanded with the increased needs of the military for ruggedized equipment, and the best in cybersecurity protection. And with the military's recent focus on mobility, the two companies have begun working together to offer rugged wireless solutions as well.
"Providing leading-edge rugged electronics with the highest quality, most secure technology to industry and the U.S. armed forces has been our focus for over three decades," said Scott Kongable, President of Crystal Group. "Our successful partnership with Ruckus Networks delivers the most reliable enterprise class networking to the tactical edge; where it is critical to mission success."
Crystal Group Rugged ICX networking products bring plug-and-play functionality to harsh environments and demanding military, industrial, and commercial applications. These industry-leading switches and routers are housed in rugged, lightweight, and compact enclosures, such as transit cases or 19-inch racks. They are designed to meet strict MIL standards, and survive extreme temperatures, high humidity, and high shock and vibration environments. They also complement Crystal Group's broader solution which includes rugged servers, storage, and displays.
Ruckus Networks continually innovates across wired and wireless technologies to enable awesome customer experiences. The Ruckus ICX Family of switches simplifies network set-up and management, enhances security, minimizes troubleshooting, and makes upgrading easy. Our low-latency, non-blocking architecture ensures excellent throughput for the most demanding applications required by federal customers.
When cost-effective network capacity and performance are required for harsh environments, no team works harder for government and commercial customers than Ruckus and Crystal Group.
Find out more on CSfC and the IPsec module here. Read our CSfC Blog