TraknProtect recently confirmed that Ruckus Networks (now part of CommScope via acquisition) is part of an exciting new end-to-end solution for the hospitality industry. More specifically, the TraknProtect solution helps hotels protect employees and monitor assets in real time.

"Through its partnership with Ruckus Networks, TraknProtect's safety buttons can communicate to the associated cloud service via IoT-enabled Ruckus H510 access points deployed throughout a property," the company stated in a recent press release. "The Ruckus IoT Suite can then manage TraknProtect device onboarding and security and protocol translation while acting as a gateway to the TraknProtect cloud application and dashboard."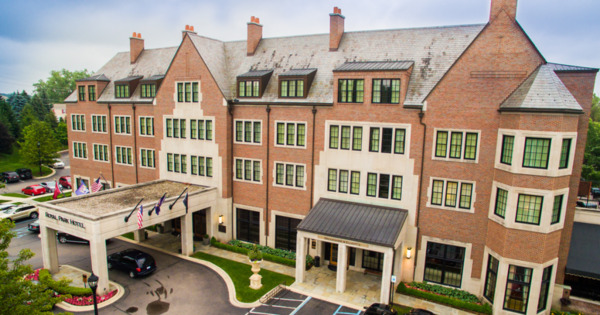 It should be noted that the Royal Park Hotel is currently beta testing TraknProtect's safety buttons to ensure staff safety and comply with AHLA's 5-Star Promise. Indeed, BLE beacons are attached to staff lanyards or master keys, and when activated, these beacons communicate with Ruckus' IoT Suite and notify management of an employee's exact location. The hotel is also using TraknProtect for IoT asset tracking, with beacons attached to carts, trays and other hotel equipment, such as rollaway beds. IoT asset tracking to help manage inventory, as well as notify staff when items, such as food carts or bed trays, should be picked up, or when assets have left the property.
More about the Ruckus IoT Suite
The Ruckus IoT Suite simplifies the creation of IoT access networks through the reuse of LAN and WLAN infrastructure, thus shortening deployment duration and reducing the cost of supporting multiple IoT solutions. The Ruckus IoT Suite comprises a range of Ruckus IoT-ready access points, IoT modules, as well as network and IoT controllers.

More about the Ruckus H510 indoor access point
The Ruckus H510 is a wall-mounted Wi-Fi 5 (802.11ac Wave 2) indoor access point and switch for dense client deployments such as hotels, apartment buildings, and other multi-dwelling structures. The Ruckus H510 makes it easy to meet the most demanding in-room connectivity requirements without breaking the bank. It features patented Ruckus technologies to deliver the industry's highest-performing Wi-Fi, combined with four-ports of Gigabit Ethernet—all in a sleek, low-profile design that can be discretely installed over standard electrical outlets. Put simply, the Ruckus H510 helps hotels deliver the full range of in-room services while dramatically reducing cabling, installation time and construction costs.
---
Continue reading:
Designing smarter MDUs with the Ruckus IoT Suite
Ruckus IoT ecosystem partners and solutions make for a better hotel stay
Royal Park Hotel checks into IoT with Ruckus Networks