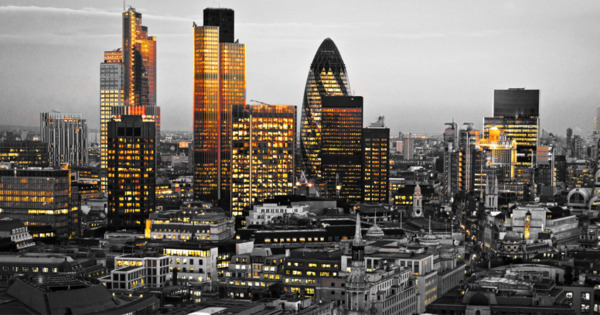 The following has been submitted as a guest post to CommScope Blogs by Phil Langley, senior vice president, Anixter. Opinions and comments provided in this guest post, as with all posts to CommScope Blogs, are that of the author and do not necessarily reflect the views of CommScope.
As some people begin to return to regular places of work, it's clear that the commercial office buildings we left just a few short months ago, will be very different as a result of the COVID-19 pandemic. Many people are wondering how workspaces will be adapted to protect their health and wellbeing, while also delivering an engaging and collaborative occupant experience. There will most likely be significant changes to meet new health safety protocols, including reconfiguring desk layouts, common areas and collaboration spaces as well as creating one-way systems and minimizing building entry points. However, these changes do not have to impede our ability to collaborate with colleagues within the office or around the globe. The need for video conferencing with improved image, audio, and integration capabilities has never been stronger. Additionally, the ability to manage and control the audio-visual (AV) device infrastructure in a more seamless way is becoming essential.
CLICK TO TWEET: A Utility Grade Infrastructure solution allows for simultaneous transmission of 4K video or 10GBase-T with remote power resulting in greater performance, distance and ROI.
How can you support a floor or a building of meeting spaces with these technologies?
At Anixter, we focus on standards as they support device interoperability and an open architecture approach to vendor selection. For meeting spaces, the two key standards organizations are the HDBaseT and SDVoE alliances. HDBaseT standards support 4K video transmission in a single meeting space, while SDVoE promotes leveraging twisted-pair solutions, such as CommScope's SYSTIMAX, and using IP-enabled devices for video extension and packet-based switching between multiple video input and output sources throughout an entire building or campus. In order to ensure your cabling is ready for these new standards, consider TIA Category 6A rated cabling solution that supports 10 Gbps transmission and limits alien cross talk in cable bundles.
Anixter's Utility Grade Infrastructure (UTG) solutions, developed in partnership with CommScope, allows for simultaneous transmission of 4K video or 10GBase-T with remote power (Power over Ethernet and Power over HDBaseT) resulting in greater performance, distance and ROI. Please refer to the CommScope UTG Solutions brief for more details.