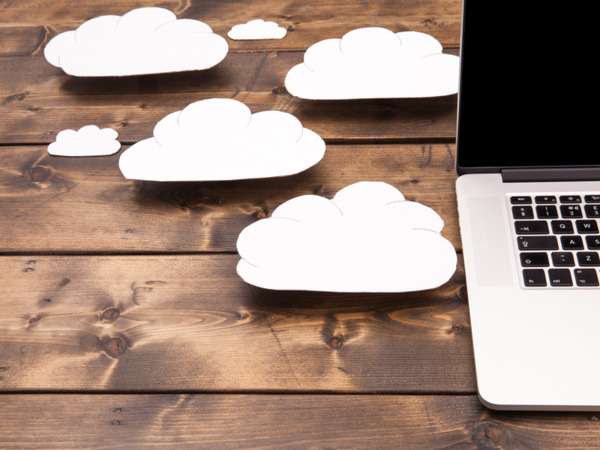 CommScope's RUCKUS Cloud Technology Specialization program recognizes partners with expertise in selling, deploying, and supporting CommScope RUCKUS Cloud. Recently, this program was recognized by CRN®, a brand of The Channel Company, which named CommScope in its 2020 Cloud Partner Program Guide.
The CRN Cloud Partner Program Guide is used as a practical map for solution providers navigating the ever-changing cloud landscape, helping them to locate technology suppliers with groundbreaking cloud offerings and partner programs. To meet the requirements for inclusion, vendors must have unique partner program benefits that address critical challenges in cloud infrastructure or applications.
As Blaine Raddon, CEO of The Channel Company notes, with so many cloud options available today, solution providers may find it difficult to select the vendor that best complements their unique business strategy. The Cloud Partner Program Guide helps by identifying vendors with strong combinations of technology, training, support, and financial incentives to enable cloud initiatives to succeed.
CLICK TO TWEET: The CommScope RUCKUS Cloud Technology Specialization program was recognized by CRN in its 2020 Cloud Partner Program Guide. Bart Giordano explains in this blog.
Pine Cove: A CommScope Partner for 5+ Years
"Pine Cove has been a CommScope RUCKUS partner for over five years, and as an Elite Solution Provider, we now rank among the top 50 largest solution providers in North America. Our robust partnership with CommScope continues to significantly bolster our reputation as a trusted advisor and positively impacts our success and business growth. We are also a RUCKUS Cloud technology specialized partner and receive an amazing level of assistance from the entire CommScope team. This includes personalized help when deploying solutions for our end customers and providing proactive support for future projects. While we are a multi-vendor solution provider, our CommScope solution business is growing exponentially, all thanks to CommScope's PartnerPRO program." -Kyle Thompson from Pine Cove Consulting, a RUCKUS Cloud specialized partner.
Cloud-Managed Networking: A Growing Market
According to market research firm Omdia, the cloud-managed networking market is growing at a compound annual growth rate of 28.7 percent, with software-as-a-service revenues forecasted at $1.8 billion by 2023. Overall, it is estimated that public cloud-managed networking deployments will account for 14 percent of enterprise networking revenue by 2023, and in the Wi-Fi segment, nearly a quarter of the installed base of access points will be managed through a public cloud platform.
CommScope RUCKUS Cloud, an AI-enabled network management as-a-service platform, enables lean IT to easily manage a converged network, troubleshoot faster, and deliver exceptional user experiences. To ensure IT departments can meet their goals, CommScope offers an exclusive RUCKUS Cloud technology specialization that provides these partners with extensive benefits and incentives, training, and engagement support.
CommScope: A Partner-First Company
At CommScope, we strongly believe that exceptional solutions are delivered by exceptional partners. Put simply, we are not just partner-friendly, we are a partner-first company that is honored to collaborate with organizations that are driven, dynamic, and dedicated. Our go-to-market strategy is uniquely focused on partner relationships—it is in our DNA. When we say that our success depends on their success, we mean it. This is precisely why our PartnerPRO Network includes CommScope-authorized local distributors, solution providers, consultants and alliance partners that are trained to provide local insight and put our high-performance solutions to work.
We are always accepting new partners in our PartnerPRO Network. If you are a distributor, a solution provider, a consultant or a technology provider, we have a spot for you! You can sign up today to join our PartnerPRO Network by registering here. If you are already a PartnerPRO Network member designing and deploying cloud-managed network solutions for your end customers, you should consider obtaining a RUCKUS Cloud technology specialization to maximize your existing partner benefits.
The Cloud Partner Program Guide can be viewed online. Additional coverage will be featured in the October issue of CRN Magazine.