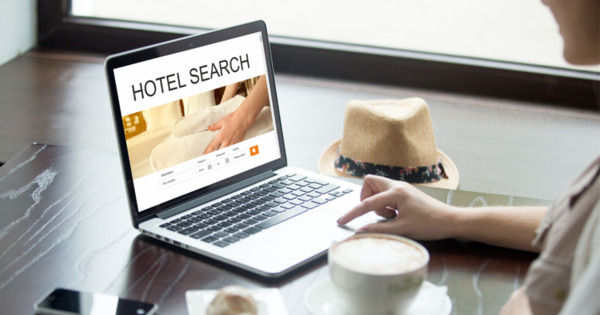 Hotel operators are challenged to manage increasing network and application complexity as they evolve to a smart hotel model. Fragmented ecosystems, network siloes, and multiple management systems increase costs and reduce agility. In addition, operators face new challenges related to COVID-19 restrictions and government regulations. HITEC, the world's largest hospitality technology conference, is coming next week and CommScope will be presenting its multi-faceted solutions to these challenges, featuring RUCKUS products and solutions front-and-center.
This year, HITEC is going virtual. The entire conference will be available online from October 29 through November 25, with the first three opening days (October 27-29) called CYBER HITEC Live and featuring live engagement, education, virtual exhibits, professional networking and virtual receptions. At the HITEC On Demand conference from October 29 through November 25, all registered CYBER HITEC participants will have access to the pre-recorded sessions and content from CYBER HITEC Live, as well as the ability to view virtual booths.
CLICK TO TWEET: HITEC is going virtual this year and CommScope will have a major presence. Learn more here.
CommScope's virtual booth at CYBER HITEC addresses urgent hospitality industry needs to reduce capital and operating costs, even as operators and brands seek to make properties smarter. Booth exhibits will highlight options for fiber-to-the-room architectures and converged IoT networks and associated solutions for energy management, occupancy management and social distancing, and staff alerts. With available private meetings, we'll help you explore these topics in more detail and share how we can help you get crucial insights into the guest wireless experience and property-wide network performance and brand compliance.
Outside our virtual booth, CommScope is sponsoring the panel, "You Can't Touch This: Ideas for Social Distancing in a Hotel" on Wednesday, October 28 from 12:00pm – 1:15pm. The panel will feature hospitality leaders from Equinox, Hilton and Mandarin Oriental, who will share their thoughts on best practices, challenges and long-term management, as well as a live Q&A. The conversation will revolve around ideas for reducing surface contact, emphasizing social distancing throughout the guest journey, and how to train and protect our teams.
Please join us for the panel and at our virtual booth for CYBER HITEC LIVE from October 27 through October 29. We look forward to seeing you!