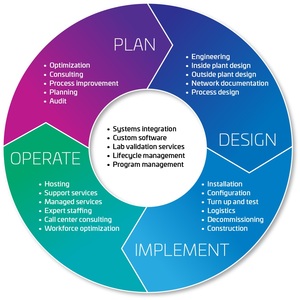 Network reliability is one of the most important contributors to customer satisfaction, but we're seeing unprecedented challenges to that equilibrium every day.
During the pandemic, subscribers are putting more stress on networks and concurrently relying on them more and more each day. Operators, on the other hand, are taking the opportunity to fortify their networks and automate certain aspects of network management and maintenance—but there is no replacement for responsive fieldwork, as was highlighted by a recent call out to CommScope Professional Services.
Recently, a CommScope tier one customer got word of a downed Remote Optical Line Transmitter (R-OLT) cabinet. Its construction supervisor reported that it had been hit by a truck. R-OLTs are sensitive pieces of field equipment, because they transmit light to sub-rack shelves to be combined and split. While this allows operators to serve customers at distances well beyond the reach of typical centralized Passive Optical Networks (PONs), it also makes them a critical link in the service network.
CLICK TO TWEET: CommScope's Bob Murphy gives an example of how the Professional Services team is dedicated to fast and effective customer service.
Unfortunately, the cabinet's hardware was totally destroyed, completely disrupting service to all downstream subscribers. Requiring a quick solution, the customer reached out to CommScope Professional Services for a fix. In concert with the customer's construction, utility, and fiber teams, Professional Services coordinated the rebuild of the cabinet and its contents as the operator team cleaned up the wiring, installed the new frame and utility post, replaced feeders, and re-spliced nodes.
As a result of their rapid response, the entire service group was entirely back up and running the following morning—in under 24 hours. This case highlights how important it is to have a vendor that understands the stakes, works in the field, knows the hardware and related infrastructure, and is dedicated to fast and effective customer service.