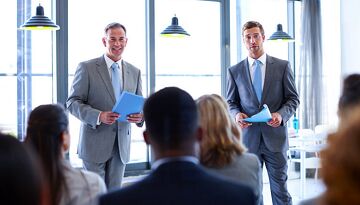 Like everything else in the world, SCTE Cable-Tec Expo will feel a bit different this year as the event goes entirely virtual.
It will be the first all-digital presentation of the largest cable telecommunications and technology event in the Americas. But the virtual format will enable a larger, more diverse group of professionals to take part in the industry's signature event from their homes and offices around the world.
CLICK TO TWEET: Check out the list of CommScope speakers and moderators for next month's SCTE•ISBE Cable-Tec Expo 2020.
As a global leader in infrastructure solutions for communications networks, CommScope is fully supporting this initiative as a platinum sponsor. Incidentally, this year's virtual event is a prime example of how important our work is in connecting people and businesses everywhere.
Make sure to tune in as our thought leaders and subject matter experts cover a range of timely industry topics— including how to cope with bandwidth spikes and plan for long-term growth in an increasingly virtual world, as well as what the future holds for DOCSIS 4.0, low-latency DOCSIS, IoT, and more.
Check out a full list of our speakers and moderators below.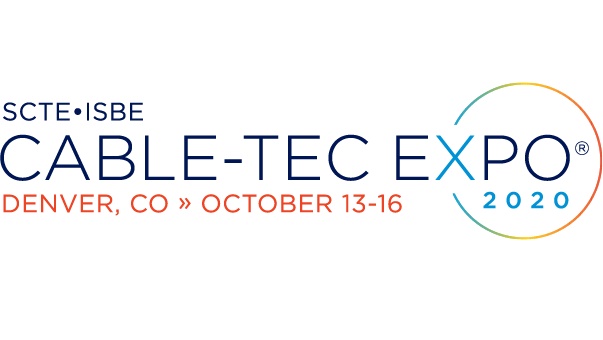 Monday, October 12th
Charles Cheevers, CTO, Home Networks
JR Flesch, Director, Advanced Technology
1:00 PM - 2:00 PM EDT
Tushar Mathur, Staff Systems Engineer, CTO Office
1:00 PM - 2:00 PM EDT
David Grubb, Senior Vice President, Architecture & Strategy
1:30 PM- 2:00 PM EDT
Morgan Kurk, CTO
3:00 PM-4:00 PM EDT
Charles Cheevers, CTO, Home Networks
Ian Wheelock, Engineering Fellow
3:00 PM - 4:00 PM EDT
Tom Cloonan, CTO, Broadband Networks
3:00 PM - 4:00 PM EDT
Alexander Medvinsky, Engineering Fellow
3:00 PM-4:00 PM EDT
Tuesday, October 13th
Dr. Ayham Al-Banna, Director of Product Management & Fellow
9:30 AM - 10:30 AM EDT
Rafie Shamsaasef, Director of Software Engineering
9:30 AM - 10:30 AM EDT
Jay Bestermann, Senior Director, Product Management
1:00 PM - 2:00 PM EDT
John Ulm, Engineering Fellow, Broadband Networks
3:00 PM-4:15 PM EDT
Wednesday, October 14th
John Ulm, Engineering Fellow, Broadband Networks
9:30AM- 10:00AM EDT
Dr. Santhana Chari, Senior Director of Engineering
1:00 PM - 2:00 PM EDT
Ram Ranganathan, Director of Systems Engineering
3:00 PM-4:00 PM EDT
Eli Baruch, VP, Solution Engineering
Charles Cheevers, CTO, Home Networks
3:00 PM - 4:00 PM EDT