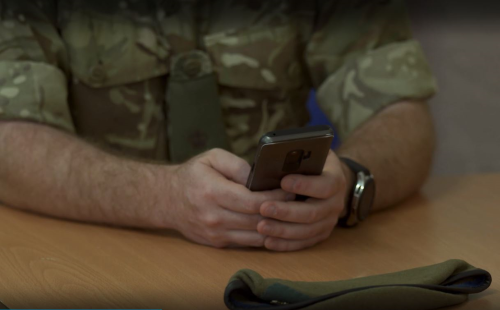 The following guest blog post has been provided by Mark Neill, managing director of Landmarc Support Services. As with all CommScope-hosted blog posts, any opinions or comments below are those of the author, and do not necessarily reflect the views of CommScope.
The Defence Infrastructure Organisation's (DIO) Halton Training Camp in Lancashire, part of the Ministry of Defence national Defence Training Estate, had been hosting reservist troops as they prepared to deploy on operations in support of the military's COVID Support Force.
However, due to the camp's remote and rural location at the base of a valley, the military site suffered from slow and outdated wireless capabilities, presenting challenges for troops looking to access basic internet services to stay in touch with friends and family at home.
In fact, this poor connectivity of 5 Megabits per second was not only impacting personal requirements, but also professional, slowing down important day-to-day training for the troops.
CLICK TO TWEET: Landmarc provides reliable Wi-Fi access to UK troops at the Halton Training Camp by deploying CommScope's RUCKUS access points.
Reliable, unrestricted broadband and Wi-Fi access
In order to sustain the communication needs of Halton's personnel, DIO knew it had to act quickly. Landmarc Support Services, which manages the UK Defence Training Estate in partnership with DIO approached UK Connect, a leading supplier of temporary communication solutions, to see if the team could assist.
In normal circumstances, an initial site survey is necessary to ascertain the precise site demands, usually working to a ten-day window. However, due to the tight turnaround required, the team was able to install the entire communications' provision in just 12 hours across the whole camp.
RUCKUS Access Points
Two days later, the camp was fully operational with reliable, unrestricted broadband and Wi-Fi access for every reservist on site. All of the occupied accommodation units and welfare facilities, as well as outdoor areas and the recreation ground, were connected via CommScope's RUCKUS access points to support the broader spread of troops who were following strict social distancing rules on camp.
It was very simple to connect. Users could access the network by using their smart phone to scan a QR code, which was displayed on posters around the different locations. Troops could always stay connected around their training regime with a 24/7 support line.
According to one member of the reservists using the camp at the time, "I use Wi-Fi constantly. Up to this point, I've had no loss of connection, even whilst using multiple devices. Having such a reliable service has massively boosted the morale of soldiers on site as it has made communications with friends and family so much easier. I now feel very confident I can chat with my family 24 hours a day, which is hugely reassuring as I don't know how long my absence from home will continue."
For more on this story, please check out this video: