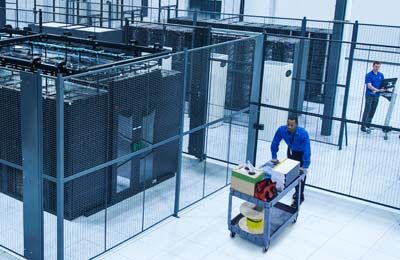 "Edge computing" and "edge data centers" are terms that have become more common in the IT Industry as of late. Multitenant data centers (MTDCs) are now living on the edge to capitalize on their network location. To understand how and why, we first need to define the "edge."
What is the "edge" and where is it located?
The term edge is somewhat misleading as it is located closer to the core of the network than the name might suggest – and there is not one concrete edge definition, but two.
The first definition is that of the customer edge, located on the customer's premises to support ultra-low latency applications. An example would be a manufacturing plant that requires a network to support fully automated robotics enabled by 5G.
CLICK TO TWEET: CommScope's Alastair Waite helps you search for the network's edge with MTDCs.
The second definition is that of the network edge, located toward the network core. This paradigm helps to support the low-latency needed for applications like cloud-assisted driving and high-resolution gaming. It is at the network edge where MTDCs thrive.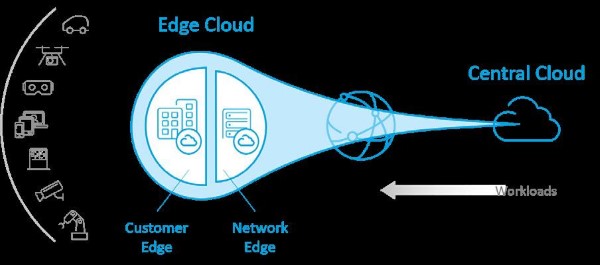 Flexible and accommodating
MTDCs that are flexible and ready to accommodate a variety of customer configurations can fully take advantage of their location at the edge of the network, as well as proximity to areas of dense population. Some MTDC customers will know what their requirements are and provide their own equipment. Other customers moving their operations off-premise to an MTDC will require expert guidance to support their applications. A successful MTDC will be able to accommodate both scenarios.
Flexibility is needed not only within the initial setup; the connectivity within the MTDC must be flexible on day one and two as well. To enable this flexibility, you need to consider your structured cabling. The recommended architecture for flexibility within the customer cage is based around a leaf-and-spine architecture. When using high fiber-count trunk cables, like 24-fiber MPO, the backbone cabling between the leaf and spine switches can remain fixed.
As optical networking technologies change from duplex to parallel optics, and back again, you simply have to change the module and optical fiber presentation entering or exiting the spine or the leaf cabinet. This eliminates the need to rip and replace trunk cabling.

Once the leaf-and spine architecture are in place, there are additional considerations to take into account to ensure that the MTDC can easily accommodate future speeds and bandwidth demands in the cage. To achieve this, one must look to the server cabinets and their components, while keeping in mind that additions and alterations must be made simply and swiftly.
For a deeper dive into how MTDCs can optimize for capitalizing at the edge, check out CommScope's recent white paper entitled "New challenges and opportunities await MTDCs at the network edge."