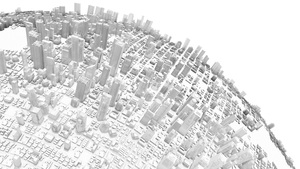 High network reliability is one of the most crucial and overlooked components of customer satisfaction.
As customers demand more of their broadband, and networks grow increasingly complex, operators must have a trusted partner with the right tools, technical expertise, and localized knowledge to maximize their investments and navigate these hurdles quickly and reliably.
CommScope's Field Applications team offers the most advanced, comprehensive, and customized training available.
CLICK TO TWEET: CommScope's Mark Alrutz highlights the benefits to the company's training services available for service provider field applications.
Every year, we train thousands of technicians in every single region in the world. When operators come to us for field expertise, they get access to a support network of hundreds of Field Application Engineers (FAEs) with decades of hands-on field experience with the specific products they're putting into operation.
We have a global knowledge-sharing network that allows our customers to leverage insights and best practices from other operators in the community.
We offer classroom training to provide the hands-on expertise to get to know our products. And we have supplemental video support and methodology that provides technicians with ready access to the information they need. Our customers also have access to CommScope's cTrak app, which allows them to simply scan a QR code on our product to pull up all the associated documentation—including specs, installation instructions, videos, drawings, and test reports.
Through the COVID-19 crisis, we've been working virtually with our operator customers to provide alternative, remote options for both learning and support. This evolution of field application platform exemplifies our commitment to reliable network connectivity for our customers around the world.
Recently, our customer, COX Communications wrote us:
"Thank you to CommScope for providing a comprehensive option during the travel shutdowns due to COVID-19. We had just onboarded several skill-specific technicians—which in the past we would have directed to in-person hands-on training. Upon contacting our rep, Paul Prescott, he offered to provide virtual training and access to the CommScope Infrastructure Academy. The virtual training was a big hit and huge success in providing real-time visuals and feedback on physical work activities. Thank you CommScope for your continued partnership!!
To find out more about our Service Provider Field Applications training services, please visit our website.
Additional resources: