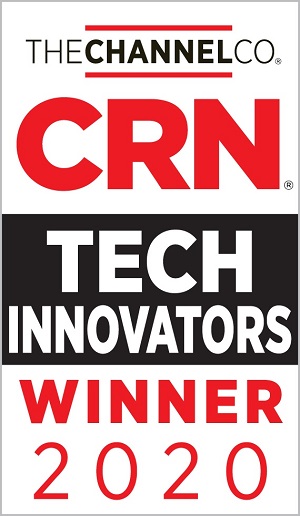 What does it take to be a winner of the 2020 Tech Innovator Award? According to CRN®, a brand of The Channel Company, a product must meet the following criteria: uniqueness, key capabilities, technological competency and addressing customer needs. The CommScope RUCKUS R750 access point (AP) fulfills these criteria, which is why it claimed the top honor in the Tech Innovator Award wireless networking category. As well, RUCKUS Analytics was named as a finalist in the networking category.
Receiving a Tech Innovator Award is an honor indeed, as CRN editors annually assess hundreds of vendor products across 49 technology categories. These include the cloud, security, storage and networking.
CLICK TO TWEET: CommScope's RUCKUS 750 access points and RUCKUS Analytics received honors from CRN during the 2020 Tech Innovators Awards
CommScope RUCKUS R750
The R750 access point bridges the performance gap from gigabit Wi-Fi to multi-gigabit Wi-Fi. The dual-band, dual-concurrent Wi-Fi CERTIFIED 6™ AP supports 8 spatial streams (4x4:4 in 5GHz, 4x4:4 in 2.4GHz), 3.5 gigabit-per-second (Gbps) aggregate throughput and embedded Bluetooth® Low Energy and Zigbee radios. With OFDMA and MU-MIMO capabilities, the R750 efficiently manages up to 1024 client connections with increased capacity, improved coverage and performance in ultra-high dense environments. This enables customers to deliver reliable, secure, high-performance connectivity in transit hubs, auditoriums, conference centers and other high-traffic indoor spaces.
Indeed, as Robert Rice, VP of IT of Providence Park with the Portland Timbers noted, CommScope RUCKUS access points have delivered fast and reliable Wi-Fi for the Timbers venue since 2014.
in the VIP area of our expanded stadium with a new generation of Ruckus Wi-Fi 6 access points," Rice stated. "The new APs have helped to create a more immersive and interactive fan experience by supporting the smooth streaming of HD and 4K video. We [are] look[ing] forward to deploying Ruckus Wi-Fi CERTIFIED 6 R750 access points throughout Providence Park."
CommScope RUCKUS Analytics
RUCKUS Analytics is a cloud service that delivers network intelligence and simplifies service assurance, enabling organizations with complex networks to proactively improve their users' experience. Built on a robust machine learning (ML) and artificial intelligence (AI) foundation, RUCKUS Analytics accelerates troubleshooting, provides comprehensive network visibility, automatically identifies service-affecting issues, and—unique to the networking industry—classifies them according to severity, enabling managed service provider and enterprise IT teams to address the most urgent incidents first.
According to Brandon Butler, IDC Senior Research Analyst, Enterprise Networks, the benefits of applying advanced analytics to the avalanche of network-based data in complex enterprise networks are multifold.
"When processed properly, insights from network analytics platforms allow organizations to gain unprecedented levels of visibility into what is happening in their networks at any time, both across the entire network and down to individual components," he explained. "Equally importantly, network analytics power IT organizations to be more proactive, reducing helpdesk costs, improving operational efficiency and better securing enterprise environments. The RUCKUS Analytics service provides deep levels of insight and accompanying service assurance for enterprise network environments."
The Tech Innovator Awards will be featured in the December issue of CRN and can be viewed at crn.com/techinnovators.