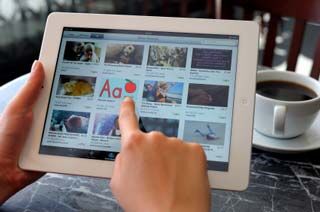 If you're reading this, chances are your Internet still works.
Usually, your broadband is like your electricity: you don't notice it unless it's not working. But if you're like millions of people around the world, your broadband is working just fine—even though you're home all day, video conferencing with people you don't even normally talk to, while you binge-watch all of the Internet.
In fact, that's the case for most Internet users—our Internet habits over the past two months have changed completely. Broadband rush hour used to be 8pm-12am (4 hours). Today, it's 8am-2am (18 hours). Just a couple months ago, the average household consumed an average of 2.4 Mbps in the downstream during the busy period at night. Today, it uses up to 3.0 Mbps during that same period.
That's a peak period increase of 450% and a load increase of 25%. These prolonged usage spikes far exceed anything our traffic models could have predicted in this period of time… So why is everything still working?
CLICK TO TWEET: CommScope's Tom Cloonan explains how COVID-19 is showing us how important connectivity is and where opportunities for network innovation lie for a new connected world.
In short: good design. Modern broadband networks were designed with extra headroom to handle bandwidth bursts from things like file downloads and file uploads… or our current situation.
That extra capacity, combined with the clever application of short-term network solutions—like CMTS scheduling algorithms and optimization of DOCSIS channel parameters—is keeping us afloat and spreading out bandwidth use over time, effectively meeting network demand.
But it's not sustainable. We continue to see a 20-30% average increase in bandwidth use every year, as people tap into more connected technology to work from home, online learning, video chatting, live gaming, and TV.
The good news is that broadband operators recognize these trends and are accelerating their schedule of network upgrades to get ahead of demand and prepare their networks for the future—whatever that looks like.
Some of these network advances include:
Virtual Segmentation within the Node – this strategy, which effectively reduces the number of subscribers sharing a fiber connection, is the single biggest way to increase bandwidth in the short-term.
Deploying more DOCSIS 3.1 modems – as customer premises equipment (CPE) in the home is refreshed, broadband speeds, latency, reliability, and energy efficiency will also improve. Today, most cable operators will allow you to upgrade and bring in your own modem, and it remains one of the best ways to get the most out of your broadband service.
Adding more downstream channels – this is a mid-term upgrade that effectively adds more downstream capacity. Streaming is a large component of our bandwidth use, so it makes sense to buttress against the greater draw of downstream data, as video quality rises alongside applications like gaming and VR.
Adding more upstream channels – adding upstream capacity is increasingly important as people use more high-bandwidth two-way communications—like video conferencing—and upload more and more video the cloud, think: IoT home monitoring and security with 4K video cameras.
Today's pandemic is showing us how crucial the Internet is in keeping our society functioning in the face of rapid and unpredictable change. It's showing us the advantage of forward-looking design. And it's showing us where the opportunities for network innovation lie. As operators begin to implement these changes, they're not only investing in solving today's problems, they're quietly laying the framework for a new connected world.