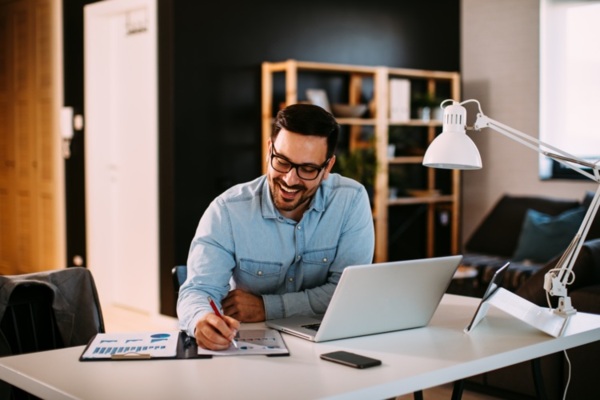 Let's face it. Who hasn't been at home on a Saturday night, streaming their favorite movie or game, only to miss the final climactic moments because the Wi-Fi cut out? If you had a dime for every time you wanted to take your router out back and shoot it, well, you'd be able to do what Linus Sebastian did.
First a little back story. For those of you who don't know Linus, he's something of a YouTube rock star. He is best known for creating and hosting four technology YouTube channels, Linus Tech Tips, Techquickie, TechLinked, and ShortCircuit. Together, the channels have a combined subscriber base of over 21 million viewers. As of March 2021, Linus Tech Tips was the most-watched technology channel on YouTube, according to socialblade.com. This tells you two important things about Sebastian; he knows his stuff when it comes to all things tech and will do whatever it takes in the name of science.
"The construction at my new "smart" house is underway, and while it's nowhere near move-in ready, we HAD to try out the sick new RUCKUS-powered Wi-Fi setup. It's gonna blow your mind."
– Linus Sebastian, Linus Tech Tips
Consider the following.
Just a few years after creating the Linus Media Group, Sebastian decided he needed a home Wi-Fi setup that could equal what most folks have at the office. After a bit of shopping, he treated himself to a thousand dollar RUCKUS R700 access point, with the idea that it would be the last one he'd need. For six years, it was.
"I basically just set it up with the super bare configuration, no management hardware, and never had to touch it again. It was that rock-solid. I seriously got more enjoyment out of that thing than I would have out of a Titan graphics card," he said.
But recently, when building his new 6,000+ square foot home, complete with a basement theater, in-floor heating and massive back and front yards, Sebastian decided to see how far he could push his home Wi-Fi. He did, with an assist from CommScope who set him up with some pretty outrageous gear—no strings attached. The result is what Sebastian describes as quite possibly the sickest home Wi-Fi setup ever.
In one of his latest Linus Tech Tips videos, Sebastian goes through the setup and testing of his ridiculously fast 10G home network. It features two RUCKUS T710 outdoor APs and six RUCKUS R750 indoor APs. Our tech folks told him a single R750 would work just fine, so long as he was okay limping along at 300-400mbps (dl). But, hey, he's Linus Sebastian—go big or go home (better yet, go big at home)!
So, here's the upshot. Few of us live in a 6,000-square foot home and even fewer can afford a top-of-the-line commercial Wi-Fi setup for our home. But if you've got 17 minutes, and want to see what's possible, watch this video. Like the man said, "It's gonna blow your mind."
Check out Sebastian's 2014 review of the RUCKUS R700.
CommScope would like to thank Linus and the folks at Linus Media Group for the shout-out and support! Keep pushing your limits and we will keep exceeding them!