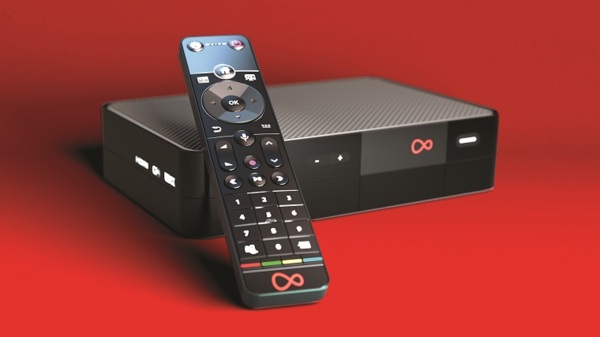 It's been a year since the UK went into its first national lockdown and as households across the country got used to spending more time at home, TV became an even greater source of information, entertainment and escapism. Whether tuning in to the latest news or catching up on a favourite TV series, our customers have been turning to television more so than ever to keep informed and entertained.
Pay kids TV channels saw an increase in viewing time, with Paw Patrol, Peppa Pig and Fireman Sam proving popular with younger viewers, while Britain's Got Talent, Coronation Street, and Antiques Roadshow topped the charts as popular general entertainment programmes. In the first week that the Premier League resumed, the sports genre experienced its highest viewership figures in 14 weeks.
The popularity of streaming apps also showed no let up during lockdown. Customers turned to on demand TV and streaming apps in their droves, with Netflix experiencing a 32% surge in app usage time via the Virgin TV platform during early lockdown.
We've also seen our TVs transform into theatres at home where we can watch our favourite on screen stories unfold from the comfort of our living rooms. In some ways, we are entering a new world of entertainment that's more personalised, accessible and authentic than ever before.
Boosting the entertainment experience
At Virgin Media, we want to enhance the entertainment experience for our customers, making it more personal to each individual user. Our new Virgin TV 360 platform, now available to all of our customers, does just that. With new features including Profiles, a customer who enjoys watching nature documentaries could receive tailored recommendations – like the BBC's 'Life in Colour' featuring David Attenborough, while someone else in the household who loves horror can add scary movies to their personalised watch list, without having to worry about younger members of the family catching a glimpse of spooky scenes that may keep them awake at night.
In a world where we expect everything to be instant – be it connectivity or simply how quickly we can get to the content we love – crafting an intuitive TV experience that offers an almost immediate response has never been more important. That's why we've introduced our new Voice Search function, putting the power in our customers' hands, well their voice, so they can spend less time searching and more time watching. For those who browse by their favourite actor or director, Virgin TV 360 makes navigation even easier. For example, by simply saying, 'Anya Taylor-Joy', The Queen's Gambit or Emma will pop up among other relevant shows.
Virgin TV 360 even offers a solution to family disagreements over the remote. With the revamped Virgin TV Go app, customers can watch 4K quality live TV, on-demand shows and recordings all at the same time, no matter what room they're in at home, if they're out and about or which device they're using. So whatever the family want to watch, everyone can get their telly fix.
Offering an even more personalised viewing experience
Through our collaboration with CommScope, we extend personalised entertainment even more by seamlessly integrating relevant advertisements for customers' viewing experience. These include educational, informative and enjoyable advertisements that are relatable. All accomplished with the integrated Emmy® Award-winning IP advertising technology, CommScope's Manifest Delivery Controller.
Virgin TV 360 is paired perfectly with our ultrafast connectivity, offering a fantastically fast, modern and more personal user experience that all of our customers can now enjoy. With Virgin TV 360, we're making it easier for our customers and their families to kick back and enter a world of entertainment and personalised ads, whenever they want and wherever they are.
To uncover more, watch this video.