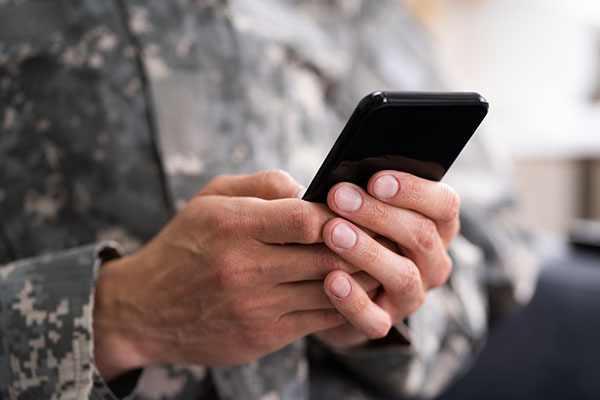 As federal departments and agencies continue to move to a more mobile workforce, ensuring the wireless network has the capacity and throughput necessary to support the mission is critical. At the same time, state and local governments are looking for ways to expand broadband access to rural areas and higher-speed broadband to people in dense urban settings.
Network performance is more important than ever as IT departments cope with increasing demands for prioritized voice and video traffic and data downloads on their Wi-Fi networks. As both federal and state/local network administrators support a combination of streaming media, VoIP, and data downloads, they need to consider Wi-Fi 6 (802.11ax) access points (APs) to improve performance.
Wi-Fi 6 AP Benefits
Wi-Fi 6 offers several new features to increase wireless performance compared with previous generations of Wi-Fi network technology. For example, orthogonal frequency-division multiplexing access enables routers and devices to use bandwidth more efficiently while target wait time reduces power consumption and saves device battery life.
Wi-Fi 6 offers increased speed and range and improved connectivity for devices vying for network access. That's the benefit of multigigabit technology, which will increase network speed and traffic without requiring a complete legacy wiring infrastructure replacement.
Currently, the spotlight is on next-generation 5G networks as defense and civilian agencies look for ways to harness the power of 5G for low latency, higher speeds and ubiquitous connectivity for people and systems across the government enterprise. Agencies view the 5G cellular network as an integral component for powering next-generation capabilities such as artificial intelligence and machine learning applications, Internet of Things (IoT) devices, 4K video streaming, as well as augmented and virtual reality.
Wi-Fi 6 and 5G are built on similar foundations and will coexist in federal networks. Agencies will need to explore interoperability and security capabilities to ensure the technologies work together to optimally support secure federal networking.
CommScope RUCKUS Wi-Fi 6
CommScope is well-positioned to meet the W-Fi 6 requirements of government agencies.
The RUCKUS® R850 is based on Wi-Fi 6, which bridges the performance gap from 'gigabit' Wi-Fi to 'multi-gigabit' Wi-Fi in support of the insatiable demand for better and faster Wi-Fi. The RUCKUS® R750 is also based on the latest Wi-Fi 6 standard. The R750 was the first ever Wi-Fi 6 AP to be granted Wi-Fi CERTIFIED 6 status by the Wi-Fi Alliance. As part of Wi-Fi Alliance's testbed, the R750 validates other devices for Wi-Fi CERTIFIED 6 interoperability certifications.
The RUCKUS APs also recently completed another full certification cycle. Performance testing of wireless bridging and wireless local access networks was a focus of the testing process. Components such as throughput, latency, jitter, and delay, as well as packet loss of voice, video, and data traffic were tested across a variety of test scenarios.
CommScope had previously performed this same level of testing with our 802.11ac Wave 2 WAPs, and for this cycle, added our new 802.11ax APs. Across both platform types, the results continued to show high-throughput, low latency and jitter, and minimal packet loss, resulting in high Mean Opinion Score (MOS) numbers, in both cases over 4.10.
Additionally, during this test cycle, minimum test scores had to be met with regards to the number of end-user devices supporting concurrent calls. Using the R850 and R750 APs, CommScope was able to double the support for the required number of end-user devices needed to pass the test. In both test scenarios, physical and virtual wireless LAN controllers (WLCs) were used, and performance across both were identical regardless of the controller type.
Recently, Packet6, an independent test organization, ran similar performance testing for WLAN with similar results around latency, jitter, delay, and packet loss. Sponsored by CommScope, the performance test evaluated cloud-managed 802.11ax (Wi-Fi 6) access points from five vendors, including CommScope.
The Packet6 report details the performance attributes of cloud-managed 802.11ax access points in a high-density and high-capacity environment with a mix of video, VoIP, and data traffic. The intent was to test cloud-managed enterprise AP performance under a real-world scenario that is relevant to most enterprise networks today, including those within the public sector.
Data from the tests shows that regardless of the controller type – hardware, virtual, or cloud-based – the RUCKUS technology provides high-throughput, low latency, jitter and delay, and minimal packet loss numbers that support high numbers of concurrent user streams, including voice and video along with data traffic. Moreover, RUCKUS premium analytics provided detailed, visual insights into user experience, leading to the lowest mean time to identify (MTTI) in the evaluated group.
To take full advantage of 802.11ax requires a trusted partner that can extend these technology advances to support ever-changing government agency needs. Learn more about RUCKUS Wireless Access Points >