During the AFCEA Northern Virginia Chapter's Naval IT Day in October 2021, the U.S. Navy's Chief Information Officer Aaron Weis said the department is "looking to quickly implement commercial information technologies while it concurrently conducts a cattle drive to rid itself of obsolete capabilities." He went on to say, "We have an infrastructure that for the most part is not supporting the mission." This is true when considering the Navy's current network infrastructure – from warfighter communications on the front line to the in-building wireless networks that support the department's facilities.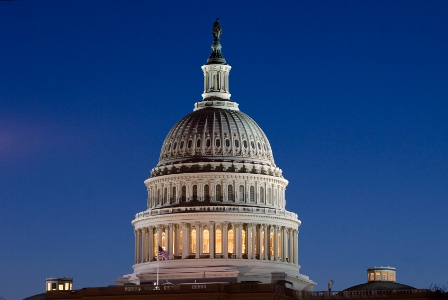 Many of today's naval in-building network environments utilize separate network infrastructures for various components. Each of these different infrastructures must be maintained and, in some cases, ripped and replaced to support new or future services, such as 5G capabilities. This approach generally results in:
Higher complexity of deployment and management
Higher capital expenditures (CAPEX) and operational expenditures (OPEX) due to the independent networks
Higher risk
Increased time requirements for installation, maintenance and overall network operations
Additionally, network technologies are at a major inflexion point, driving exponential complexity and causing the Navy to re-think the way its networks are deployed and managed. In-building wireless network technology is continually transforming as well, driven by digital wireless connectivity solutions, extended fiber optics to edge devices, and unified multi-protocol Internet of Things (IoT) platforms.
The Case for Converged Networks
For any large facility or smart building environment, the key to efficient connectivity depends on an informed strategy and an integrated deployment approach. The temptation is to regard connectivity as a series of related but distinct challenges, such as Power over Ethernet (PoE), wireless distributed antenna system (DAS) coverage, physical infrastructure connectivity and/or integration into the data center. However, dealing with these challenges individually invites complexity, where vital efficiency gains can be diminished—or even reversed—by dealing with multiple solution providers, a lack of asset optimization and even redundant layers of infrastructure.
Leveraging a converged networking solution provides a fiber infrastructure to reduce the complexity of maintaining multiple cabling networks. A converged approach eliminates the need to rip and replace cabling infrastructure, while supporting all of today's service requirements as well as future technology upgrades. Converged network solutions drive cost savings through the reduction of space, equipment, materials and the labor required to deliver ubiquitous connections to the end user. All of this results in the need for high-performing converged solutions and avoiding complexities and inefficiencies of the network.
A converged approach provides:
Lower complexity – of deployment and management
Single network – lowers CAPEX / OPEX
Single vendor – less coordination / integration
Lower risk – single point of accountability for success
Lower cost – optimized procurement
Reduced time – install, maintenance and operations
Network convergence consolidates all traffic onto a single existing IP/Ethernet network that's easily managed from a single dashboard. It eliminates unnecessary cost and complexity with technology-agnostic access points and switches, converged IoT management software and unified structured cabling.
CommScope offers a number of migration network paths that allow operators to get the most out of their existing infrastructure. Plus, with CommScope's fiber densification solutions, operators can roll out advanced network options capable of delivering higher capacity, lower latency and reduced operational costs—at a pace that will not put a strain on the Navy's workforce or budget.
As the Navy – or any other Department of Defense agency – looks to upgrade its in-building wireless network to support mission requirements, pursuing a converged and managed approach provides significant benefits.
For more information, visit our federal webpage.