Content Delivery Networks (CDN) answer many of today's questions about how to deliver tomorrow's content for programmers. While migrating to IP distribution can look daunting from afar, solutions like CommScope's DigiCipher Streaming prove that the path can be gradual, flexible, and low-risk.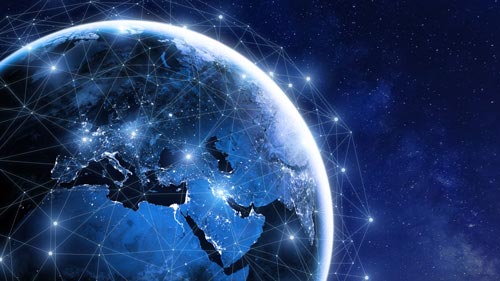 In traditional distribution networks, increasing the number of channels and associated video formats would require more bandwidth to broadcast across all endpoints. CDNs shine in their ability to reduce these added costs through IP unicasting, delivering the precise content that is required by each site without geographic dependencies. This also has the benefit of creating new efficiencies in the network—for example, enabling custom variants for specific affiliates and providing the health and status of each target distribution site.
Earlier this year, ViacomCBS (now Paramount) selected CommScope's DigiCipher Streaming solution to migrate DABL as well as select SHOWTIME linear channels to CDN. The project's main priorities were migration flexibility, risk aversion, and service integrity. CommScope delivered this and more, enabling a customized transition strategy, service-by-service and site-by-site. The deployment was a success and marked one of the industry's first migrations from satellite to CDN distribution.
What sets DigiCipher Streaming apart from other solutions is its unprecedented flexibility and modularity in the transition to CDN IP. The CommScope solution utilizes a unified command and control system that seamlessly manages integrated receiver decoders receiving content from either the traditional satellite and/or new CDN paths. Programmers can start by optimizing the efficiency of their satellite content distribution and focus later on bringing in new IP functionality. Crucially, the system eliminates service interruption through a redundant design and offers unmatched security with DigiCipher-II encryption.
DigiCipher Streaming is a timely and effective tool for laying the path to tomorrow's CDN IP distribution. The full solution suite will on display at CommScope's booth (#W7700) at NAB from April 23-27. For more information, visit CommScope's solution page.