Broadband Properties Summit 2022
Broadband Communities (BBC) is the leading source of information on digital and broadband technologies for buildings and communities. The editorial aims to accelerate the deployment of Fiber-To-The-Home (FTTH) and Fiber-To-The-Premises (FTTP) while keeping readers up to date on the available solutions capable of serving their practical needs.
BBC offers in-depth news, expert insights, and practical know-how on the technical, business, financial, and legal aspects of outfitting properties and communities with broadband solutions. With a focus on residential buildings, developments, and municipalities, BBC helps the large-scale and wholesale buyers and users of broadband technologies, equipment, and services competitively distinguish their properties and communities in a rapidly-changing marketplace.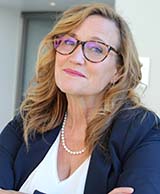 Speaker: Sandy Jack
Sr Mgr, Market Development - VCN