IT Infra Netherlands 2023
This year, the IT Infra event will take place on together on Thursday November 16, 2023 at the 1931 Congres centre 's-Hertogenbosch.
On this day you will be informed about the latest developments within the data center world. The themes covered are: energy, sustainability, the future of data centers and security. Through lectures, keynote speakers and participating exhibitors will give you the inspiration you need to be prepared for the future.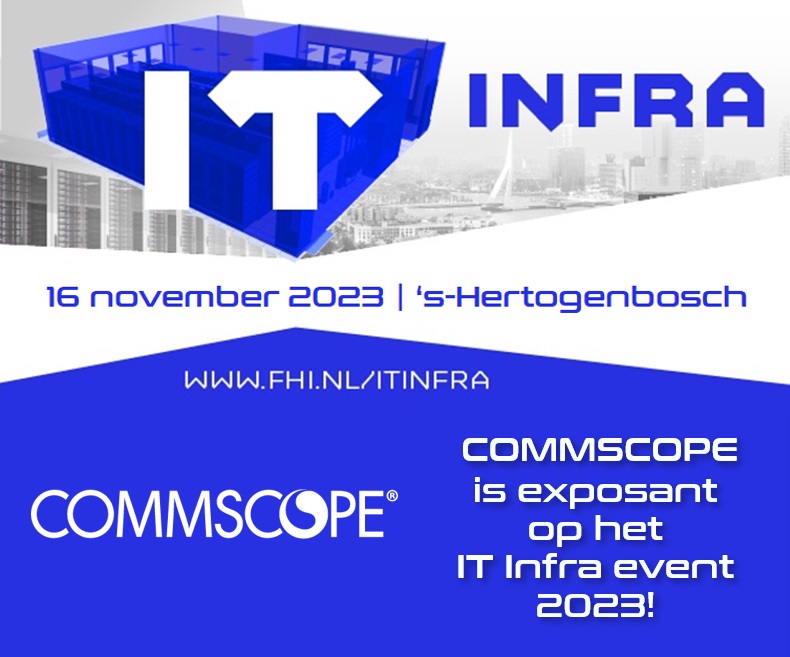 Agenda
Date/Time
Location
Session
Featuring

Nov 16, 2023
13.45 – 14.10AM CEST

English:
Empowering Your DataCenter Fiber Insfrastructure (Fast, Flexible & Future Ready)
Dutch:
Empower de glasvezelinfrastructuur van uw datacenter (snel, flexibel en klaar voor de toekomst)


Barend van de Lagemaat - Systems Engineer

English:


Step inside the future of your data center. Data center managers must manage massive amounts of new data and machine-to-machine communications while maintaining ultra-reliable, low-latency service level agreements (SLAs). As data requirements skyrocket, people are forced to deploy and scale faster than ever with applications that require an ever higher optical performance. Do you want certainty instead of guesswork regarding the fiber infrastructure your data center? Do you want seamless planning for various applications, today and tomorrow? Be able to execute each step accurately, quickly and flexibly? In this presentation, systems engineer Barend van de Lagemaat will show you how to be the architect of transformation and maximize the potential of your data center.

Dutch:


Stap binnen in de toekomst van uw datacenter. Beheerders van datacenters moeten enorme hoeveelheden nieuwe data en machine-to-machine communicatie beheren en tegelijkertijd ultra-betrouwbare, low-latency service level agreements (SLA's) handhaven. Terwijl de databehoeften de pan uit rijzen, worden mensen gedwongen sneller dan ooit te implementeren en te schalen met applicaties die steeds hogere optische prestaties vereisen. Wilt u zekerheid in plaats van giswerk met betrekking tot de glasvezelinfrastructuur van uw datacenter? Wilt u naadloze planning voor verschillende toepassingen, vandaag en morgen? Elke stap nauwkeurig, snel en flexibel kunnen uitvoeren? In deze presentatie laat systems engineer Barend van de Lagemaat zien hoe u de architect van transformatie kunt zijn en het potentieel van uw datacenter kunt maximaliseren.