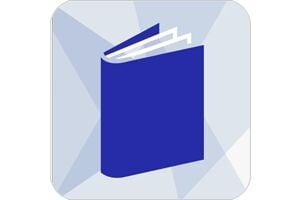 CommScope Cable Tech Guide
Available for: iPhone®, iPad®, and Android OS version 4.2 and up
Get the app:
The Cable Technician Pocket Guide is an essential resource for cable technicians and installation engineers. Building on the success of the printed pocket guide, this app provides even more information and functionality direct from your Android or iOS phone device.
The pocket guide features information on:
Safety
RF Data
RF Calculations
Maintenance and Troubleshooting
International TV Formats
Cables, Taps, Plug-ins and Passives
Fiber Data
Packet transport (MPEG/IP)
Symbols and Acronyms
Data Transmission
...and more. Regularly performed calculations are made even easier with a series of in-built calculators covering:
Channel Frequency / Cable Loss
Non-Bandedge Carrier Level
CNR Calculator
CTB Calculator
CSO Calculator
Ohm's Law / Joules Law Calculator
dBm - mW Conversion
dBmV - dBuV conversion
Additional functionality allows you to favorite content for easy access, make inline notes and keep up to date with the latest news from CommScope and SCTE/ISBE.