nDVR has the potential to significantly change how viewers consume entertainment, and the industry is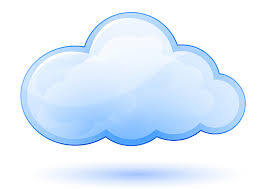 actively discussing the many business and technology advances needed to allow it fully mature. At SCTE 2014, we are demonstrating how service providers can deploy a cost-effective, high-availability nDVR service that is built to scale and expands as required.
Storing content remotely in the cloud means potentially unlimited space, no more lost recordings, and new possibilities for multi-content, multiscreen and multi-room experiences. In May's Consumer Entertainment Index, we saw that 62% of DVR users have had to delete or move old content to make room for new, which in turn frustrated 74% of survey respondents. We know the demand for nDVR is there, with one in three already interested in an nDVR service even though it is something that isn't yet widely available.
A deep understanding of audience consumption patterns requires a new approach to analytics, something we are applying to our nDVR solution. At SCTE, we will show in-depth detail on how consumers may use nDVR. Detailed usage data can assist with network planning, help evaluate the popularity of content, track ad views and allow operators to learn more about viewing trends over time.
To further ensure a strong return on the investment for nDVR, we applied dynamic ad insertion technology to ensure that advertising is always current whenever the content is viewed. This has the ability to differentiate existing market offerings and deliver significant additional revenue opportunities for service providers.
The ARRIS nDVR system supports both shared and unique copy capabilities, addressing the various local market requirements for content rights. Just in time (JIT) packaging is also a critical part of a cost-effective nDVR solution. The ARRIS solution stores content in a single format, and utilizes advanced packaging technology to deliver content in multiple formats. Depending on content delivered, this solution can reduce storage costs by 70% or more over conventional approaches.
Our nDVR demonstration is running in a cloud-based architecture, allowing multiple applications to leverage a single platform to enhance scalability, increase reliability and optimize hardware investment.
At ARRIS, we are committed to building a true end-to-end content delivery platform that can take full advantage of the cloud. We already provide a sophisticated range of capabilities which are being migrated into a virtualized cloud environment. Our nDVR solution is a key example how we deliver effective utilization and migration to a cloud based system.
In a specially commissioned report for Videonet we put forward our perspective on how to optimize the delivery of nDVR, its economics, content rights issues and how to create the ideal end-user experience.
If you're at SCTE, come see how we're the next generation of DVR for the cloud, in the Colorado Convention Center, Booth #1764.