The doors to the exhibition halls at IBC 2014 will open on Friday, and we're set to preview an exciting evolution in our set-top portfolio.
The ARRIS VIP4000 and VIP5000 series redefine set-top design with HEVC decode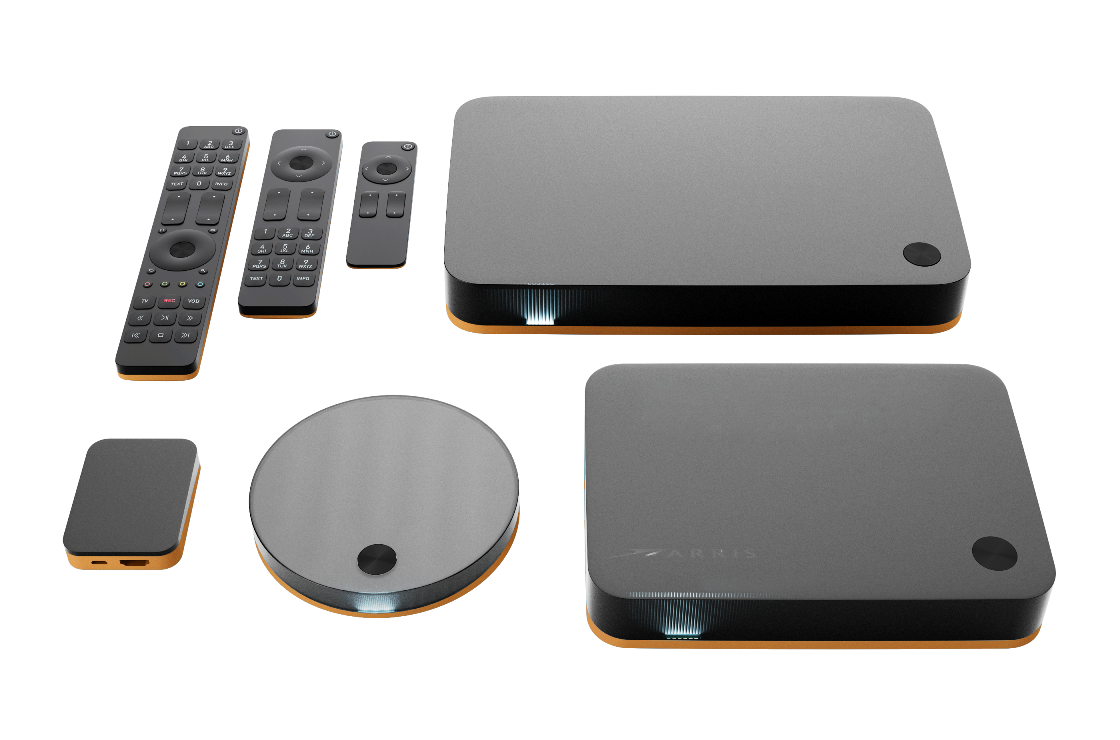 capabilities and 802.11ac Wi-Fi® wrapped in four small, minimalist enclosures to bring the future of entertainment to consumers.
The two lines allow service providers to address growing demand for robust services like Ultra HD and multiscreen HD—quickly and efficiently—while offering support for a variety of software applications.
The innovation continues in the set-tops' physical design, which showcases new, discreet and minimalistic forms. The new designs feature four distinct silhouettes, ranging from the size of a deck of cards to a paperback novel. Each enclosure is finished in high-gloss polished Lexan and features sweeping convex curves for a floating effect. They're available in six colors, including snow & copper; ice blue; ARRIS orange; tinted grey; premium umbra; and midnight purple.
The VIP4000 and VIP5000 series offer a deep level of customization for service providers, who can choose the features and form factor to best suit their subscribers—whether it is HEVC for Ultra HD, a larger HDD for more DVR storage, or an ultra-compact design to sit snuggly behind the TV. They are slated to launch globally starting in 2015.
ARRIS is at IBC 2014 Friday 12th- Tuesday 16th September in Hall 1, Stand D31, so drop by if you'd like to see the next generation of new set-tops in person. If you can't make it along, check out our video below:
https://www.youtube.com/watch?v=uxmUITELZW4&feature=youtu.be