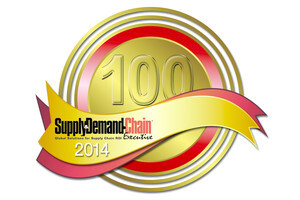 Since ARRIS merged with Motorola Home a year ago, we've successfully integrated two leading supply chain organizations and streamlined our global operations. Today, we're thrilled to announce that our work has been recognized with ARRIS's induction to the 2014 Supply & Demand Chain Executive 100.
Here's the story behind the win: we used ten cross-functional project teams to acquire visibility into our entire product chain, from engineering through repair, and used that perspective to take aim at driving down our operating costs. Our team worked across the board to achieve this goal.
We identified and implemented synergy savings that reduced global annualized operating costs by four percent. This achievement gave ARRIS the flexibility to engage in more strategic relationships with our suppliers and simultaneously respond better to customer needs and upcoming market opportunities.
Jim Brennan, our SVP of Supply Chain, Quality and Operations, said it best: "I am so impressed by the team's execution of this complex and dynamic Synergy savings/cost reduction initiative, in such a short period of time. It significantly drove down our operating costs while improving product quality for our customers and our relationship with suppliers. This transformation added immense value to our global Supply Chain organization and to ARRIS and its shareholders."
Congratulations to the Supply Chain organization for this amazing feat!