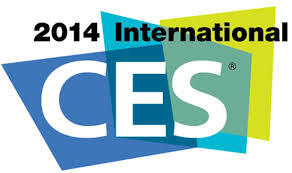 This week, thousands will descend upon Las Vegas. If you will be there, stop by to hear our ARRIS speakers discuss the next big thing... from 4K to to what's next in home entertainment. See below for full details on their panels.
Monday, Jan. 6
Dr. Sean McCarthy, Fellow of the Technical Staff, who recently shared his Ultra HD expertise in a Gigaom column, "What's next for Ultra HD?" will continue his discussion of the evolving 4K market on a panel entitled, "Fool Me Once; Fool Me Twice. Lessons Learned on 4K." North Hall N256 @ 4pm PT.
Tuesday, Jan. 7
Derek Elder, SVP & General Manager of the DOCSIS and Multiservice Gateway, will participate in "The Internet of Things: Connected Home Platforms and Devices." The panel will examine technologies contributing to the Internet of Things, as well as approaches to integrating connected products into the connected home. North Hall N264 @ Noon PT.
Wednesday, Jan. 8
Ian Greenblatt, VP of Strategy and Business Development, will speak on the next-generation of home entertainment, hardware, software and services on the panel "The NexGen Entertainment Home Experience." Many of these next-generation devices and services follow trends revealed in our Fourth Annual Media Engagement Barometer, which showed viewers are dramatically shifting how and where they consume video content. In fact, in their bedroom, more consumers watch content on their smartphones and tablets (46% and 41%) vs. broadcast TV (36%). North Hall N260 @ Noon PT.
Which of these topics are you most looking forward to learning about at this year's CES? Let us know in the comments.