In a few days, ARRIS technology experts will take the stage to discuss content and consumption,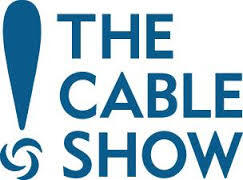 streaming clouds, CDNs, and the latest and greatest in industry trends. If you're attending The Cable Show make sure to schedule in some of the below sessions and stop by for a visit at our booth #1537.
But before you go, connect with us on Twitter to whiz up on a few topics and follow our whereabouts. We'll be tweeting throughout the show using #Cable2014, giving you a behind-the-scenes look of our booth, panels and the best of what's to come.
Check back soon as we dive deeper into a couple of the sessions below. We look forward to seeing you in the City of Angels!
Tuesday, April 29
● Session: Scale Tale: A Forward View of Cable's Data Network Architecture
Title: A Model for Balancing HSD and Video during the DOCSIS3.1 Transition
Speakers: Jeff Howe, John Ulm
Time: 11:30 a.m. - 1:00 p.m. PT
Location: Room 403B
● Session: Doing Just PHYne: Bandwidth Increases for Cable Networks
Title: A Side-by-Side Comparison of Centralized vs. Distributed Access Architectures
Speaker: Michael Emmendorfer
Time: 2:00 - 3:15 p.m. PT
Location: Room 403B
Wednesday, April 30
● Session: From CDNs to Streaming Clouds: Advanced Approaches for Video Delivery
Title: PANEL Moderator: "CDN/Efficient Transport"
Speakers: Tom Cloonan, Amit Eshet, William Hanks
Time: 8:00 - 9:30 a.m. PT
Location: Room 403B
● Session: Elevating The Experience: New Ideas for Delivering Best-in-Class Service
Title: CIO Competition: Finalist: "A Structured Approach to the Discovery and Creation of Multiscreen TV Viewing Experiences"
Speaker: Andrew Aftelak
Time: 11:30 a.m. - 12:30 p.m. PT
Location: 403A
● Session: My How You've Grown: Emerging Data Demand...And How To Satisfy It
Title: Predictions on the Evolution of Access Networks to the Year 2030 & Beyond
Speakers: Ayham Al-Banna, Tom Cloonan, Michael Emmendorfer, Venk Mutalik
Time: 2:30 - 3:45 p.m. PT
Location: Room 403B
● Session: To The Hotspot & Beyond: Advanced Ideas for Cable Wireless Networks
Title: The Importance of Air Time Allocation in Delivering Wi-Fi Quality of Service
Speaker: Eli Baruch
Time: 4:00 - 5:00 p.m. PT
Location: Room 403B
● Session: Anticipating Generation Next
Titles: Global Broadband Trends: Survey Says… & Home W-Fi Optimization
Speakers: Jeff Brooks, Sandy Howe, Jeanne Russo
Time: 4:00 - 4:45 p.m. PT
Location: Imagine Park, Booth 1837
● Session: Thinking Big: Data Extraction & Analysis For Improved Performance
Title: Big Data - Web Originated Technology Meets Television
Speaker: Bhavan Gandhi
Time: 11:30 a.m. - 12:30 p.m. PT
Location: Room 403B
Thursday, May 1
● Session: When TV Speaks IP: The Transition to a New Video Environment
Title: QoE Monitoring of IP Video Service
Speakers: Amit Eshet, Ludovic Milin
Time: 8:00 a.m. - 9:30 a.m. PT
Location: Room 403B
● Session: Elevating The Experience: Techniques & Technologies for Operational Excellence
Title: Taking the Customer's View of Trouble Resolution (or Peering over the Walls)
Speaker: Jeff Brooks
Time: 11:30 a.m. - 12:45 p.m. PT
Location: Room 403B