The end of summer is a time when the full weight of your family's devices and content come bearing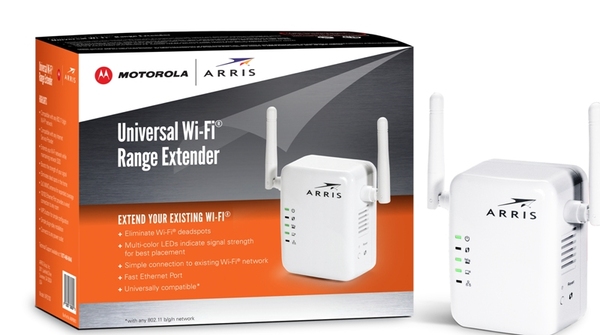 down on the home Wi-Fi network…
It's also a time when holes in your wireless network become painfully obvious and your patience with them begins to wane.
Luckily, the ARRIS WR2100 Wireless Repeater is here to save the day.
With simple setup and operation, it seamlessly extends the Wi-Fi signal throughout the home—eliminating dead spots and is a perfect accompaniment to ARRIS wireless gateways and routers.
What's more, each WR2100 has a built-in signal meter with color LEDs that tell you how strong the Wi-Fi is in a given area, so that you can ensure you're adding Wi-Fi coverage exactly where you need it.
Strong, complete, and reliable coverage is the basis for today's connected home. The ARRIS wireless repeater makes it a no-brainer.
Available now on Amazon.com.