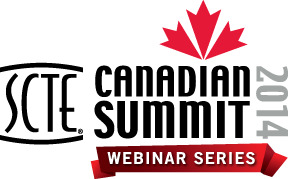 The industry's impending migration to CCAP and DOCSIS 3.1 is atop the list of challenges for most operators.
Our Senior Director of CMTS Product Marketing, Jeff Walker, recently reviewed strategies for operators to ensure they are optimizing DOCSIS 3.0 today, and discussed preparedness for tomorrow's 3.1 migration.
This week, John Ulm, Engineering Fellow of Broadband Systems and a member of the CTO-Network Solution team, will shed light on these points and more at the Society of Cable Telecommunications Engineers (SCTE) Canadian Summit 2014 Webinar Series.
Specifically, John will outline migration paths to full CCAP functionality and discuss current bandwidth capacity trends to see when HFC might run out of gas. John explains the taxonomy around today's key cable network architecture discussions: Integrated vs. Distributed Systems and Analog vs. Digital Optics. A detailed analysis is given of the limits of Integrated CCAP + analog optic Head Ends; followed by a discussion of distributed architectures such as Remote PHY and Remote CCAP with their relative benefits.
Mark your calendars for Tuesday, June 24th at 2 p.m. EST. This exciting discussion is surely one you will want to attend.