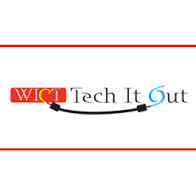 This Thursday, join ARRIS and women from all over Philadelphia at this year's WICT Philly Signature Tech It Out. This all-day seminar on August 21st is dedicated to Wi-Fi and how it's changing the way we live.
Women in Cable Telecommunications (WICT) is an organization that's helping to develop the industry's next generation of women leaders. This year's event features a rock-star line-up of industry leaders who are driving Cable's ongoing transformation. They'll chime in on Wi-Fi, connected experiences, and entertainment from their diverse areas of expertise.
ARRIS is a proud sponsor of WICT Tech It Out, and a few of our executives will be speaking at the event:
At 2:00 p.m. ET, join Eli Baruch, ARRIS Senior Director of Marketing and Product Management, for a panel entitled: "It's the Experience! How to deploy the best Wi-Fi end user experience." Eli will discuss creating effective carrier Wi-Fi networks and the components of successful deployment.
Then, at 3:30 p.m., join ARRIS SVP of Global Marketing Sandy Howe and Senior Director of Global Communications Jeanne Russo as they host "Anticipating Generation Next," a game show exploring the changing ways that we're consuming content all over the world, featuring the results of our 2014 Consumer Entertainment Index.
We look forward to seeing you there!