ARRIS is a proud supporter of the Cystic Fibrosis Foundation (CFF). Our corporate teams who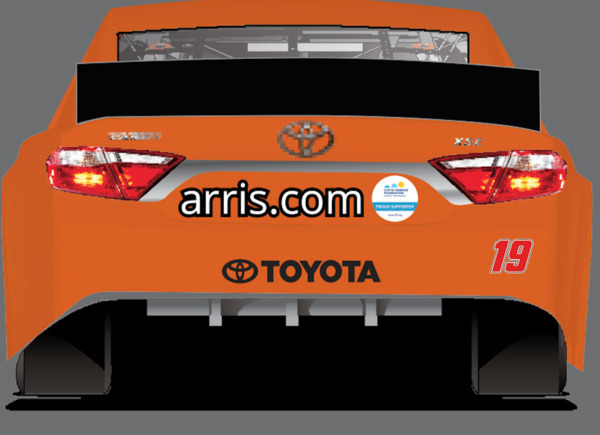 have participated in their largest national fundraising event—Great Strides—have raised tens of thousands of dollars in support of cystic fibrosis research and the development of new drugs and therapies. On May 16th, we'll join more than 125,000 people across the country, walking in four cities (Doylestown, PA; Lowell, MA; Atlanta; and San Diego), to raise money and awareness for the Cystic Fibrosis Foundation.
This weekend, we're bringing a new level of visibility to our cause by featuring the CFF logo on our NASCAR ARRIS Toyota Camry race cars. Carl Edwards will debut the logo on his #19 car this Saturday at the Sprint All-Star Race at Charlotte Motor Speedway in North Carolina. And Daniel Suarez will feature it on his #18 car next weekend through the middle of June.
Tune in to NASCAR this weekend, and join us at Great Strides tomorrow to support the Cystic Fibrosis Foundation!