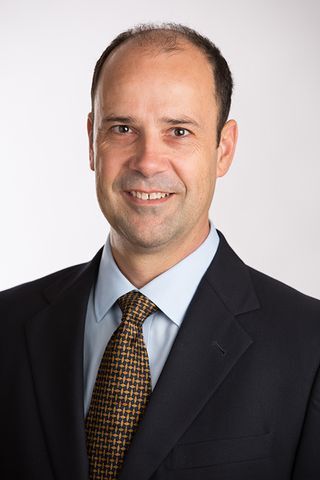 Author: Greg Beach, Ruckus VP, Product Management
Looks like we created a Ruckus last week with our
Cloudpath acquisition
. Many customers and partners jumped on board to praise the deal, which we believe will simplify Wi-Fi onboarding and security for the industry. Cloudpath customer and blogger
Lee Badman
called it a "force multiplier for Wi-Fi support" – reducing support tickets and expediting users onto secure WLANs. Ruckus channel partner Gary Berzack (CTO of
eTribeca
)
said the deal
gives Ruckus "a stake in making a whole onboarding solution" and "is going to help us sell into the mid-market more easily". Not surprisingly, our competitors weren't so generous in their commentary. Some jumped in to scare customers and partners with assertions that
Ruckus Cloudpath
will stop supporting networks that use competitive WLAN equipment. While this is a predictable competitive response, it couldn't be farther from the truth. Let me make it clear that Ruckus intends to continue multi-vendor support in Cloudpath. We know it's one of the reasons Cloudpath customers love this solution, which delivers secure and user-friendly policy management for both BYOD and IT devices. Our customers likewise rely on Wi-Fi for their business, and they want to make it easier and more pervasive – exactly what Cloudpath has been doing for nine years. Why does this help Ruckus? Well, simply put, our goal is to deliver the best wireless experience in the industry. It's not all about access points and controllers. It
is
all about the wireless experience – and that experience requires more performance, great reliability, easier onboarding and better security. That's who we are – #SimplyBetterWireless. It's worth noting that Cloudpath is built entirely on standards-based protocols including 802.1X (an IEEE security framework),
RADIUS
(an IETF standard AAA protocol), EAP-TLS (an IETF authentication protocol utilizing certificates) and
X.509
certificates (a standard for public key infrastructure).
Competitive products are RADIUS-centric, though Cloudpath is designed to be smarter – using the standard functions present in all RADIUS servers while leaving the choice of RADIUS server to the customer. New customers can use the RADIUS server that comes with Cloudpath, or if they have an existing RADIUS server, we can extend their investment to deliver certificate-based security across their infrastructure. This contrasts with our competitors, whose solutions revolve around their RADIUS server and are priced accordingly—even if "their" RADIUS server is actually the open-source FreeRADIUS. Cloudpath software can actually act as a single point of policy control across all wired, wireless and remote infrastructure. Cloudpath also offers a cloud-hosted solution for customers who prefer to abstract the complexity of an on-premise solution – an offering our competitors lack. Cloudpath founder and CEO
Kevin Koster
– who continues to lead the Cloudpath team within Ruckus – says it best: "Our core architectural principal is to avoid dictating a security architecture to our customers. This is what enables us to provide increased security using certificates, without increasing cost and complexity." Finally, we're well aware that Ruckus' position as the #1 pure-play wireless infrastructure company is due in part to our open standards commitment. This commitment enables us to continue expanding our ecosystem of hardware, services and software partners across the enterprise, carriers, education, hospitality and other verticals. The bottom line: We bought Cloudpath because we believe the Wi-Fi authentication market is ripe for disruption – and Cloudpath has the easiest-to-use and most secure software in the market. Cloudpath's architectural approach provides interesting ways for access points, controllers, devices and applications to become even smarter about how they use certificates. Ruckus is committed to leading the way in certificate-based Wi-Fi security – building new features and capabilities into our Wi-Fi infrastructure that take advantage of Cloudpath capabilities, while helping our customers improve the wireless experience regardless of what badge is on the access point.
# # #