It's that time of year again, back to school season!  As always, summer came and went too fast.  For those who work in a school's IT department, it's time to see if all those summer technology upgrades, network expansions, fork-lift changes, patches, device provisions, policy updates and application licenses will actually work as intended when students and faculty return.  Whoever said, "Hope is not a strategy," likely never had to manage a school network!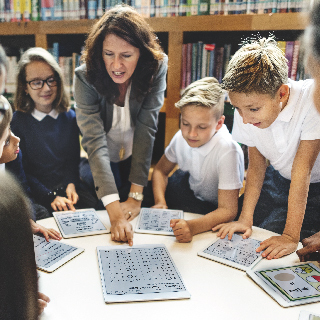 If you are in Primary Education, hopefully your district found the money, or used
E-Rate
funding, to modernize your network over the summer.  Last year,
EdWeek surveyed teachers
and discovered they graded their schools' 'wireless GPA' with only a 'C' average -
not acceptable.
According to the Consortium of School Networks, who surveyed school IT leadership in 2016, their top 3 findings were:
Broadband & network capacity are the top priority for IT Leaders
Privacy and security of student data is an increasing concern for IT Leaders, with 64% saying it is more important than last year.
Digital Learning is a top priority, with nearly 90% of respondents expect their instructional materials to be at least 50% digital within the next three years.
Broadband & network capacity
Was your summer focused on speeds, feeds and connectivity?  If you're one of the lucky ones, maybe your school upgraded your network to 802.11ac Wave 2 for wicked fast download speeds and the capacity to support 1:1 digital learning.  Or maybe this was the year to clean out the switch closet and upgrade from 1Gbps to 40Gbps edge switches; furthermore, was this the year you were 'cloud-curious' and decided to upgrade to high-performing
Cloud-managed Wi-Fi.
Privacy and security of student data
Did you focus on securing student data privacy this summer?  Maybe you were one of the districts that finally put a secure BYOD policy in place; or implemented an onboarding or SSO solution to avoid password hassles or inappropriate password sharing?  Perhaps you searched for a way to enable effective content filtering despite Google moving to encrypted search?
Digital Learning
Did you attend ISTE 2016 and check out all the cool new applications and toys on display to enable Digital Learning?  Will this be the year you support Virtual Reality in the classroom, for virtual field trips?  Or buy a 3D printer?  Or deploy 1:1 Chromebooks with GAFE? Now, in all honesty, my own children attend a well-funded middle school here in California, which deploys Chromebooks and iPads to students (but they cannot take them home).  So back to school included resetting old accounts, creating new accounts, restoring passwords, and making sure our home laptops could access Powerschool, IXL, teacher websites, and make sure our print drivers were up to date. So, why is it, in this 21st century teaching and learning environment, we parents
still
spend frantic hours rushing up and down office supply store aisles purchasing backpacks, pencils, pens, college-ruled paper, erasers, highlighters, calculators, rulers and more?  Isn't all the work online?  Aren't our students using Chromebooks, iPads and laptops?  Apparently 'Blended Learning' means, "buy school supplies AND learn new passwords."
Class is in session.
Enter our Back to School Contest September 1-14th- 
Be 1 of 3 lucky winners to win a stuffed Ruckus dog! Tweet us your back to school digital goals with hashtag #BTSGoals and @RuckusWireless