Demand for mobile connectivity is growing rapidly, and the required wireless spectrum is a finite resource. In 2015, the FCC took a groundbreaking new approach to spectrum allocation, establishing the new Citizens Broadband Radio Service (CBRS) for
shared
wireless broadband use of the 3550-3700 MHz band (3.5 GHz Band) in the U.S. You can read more about this straight from the FCC
here
.
Innovation band. Historic shift. Paradigm change.
These are just a few of the superlatives used to describe the way the FCC chose to address the spectrum constraints with CBRS. Here at Ruckus we tend to
agree
. The promise of shared spectrum is to deliver the advantages of licensed LTE in performance without the vast associated spectrum costs.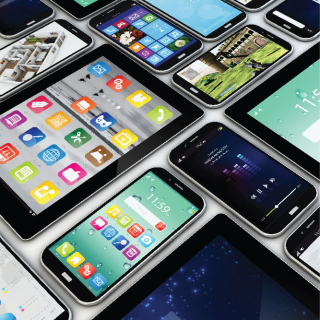 At Ruckus we were really excited about the potential of this new spectrum allocation model and specifically with CBRS—see our OpenG announcement
here
. But we know that while the FCC took the first bold step, it will be up to the industry to make the innovation a reality. And so, we worked with five other wireless technology leaders—Alphabet (Google's parent company), Federated Wireless, Intel, Nokia and Qualcomm—and today together launched the official
CBRS Alliance
. Our goal, in a nutshell, is to make LTE-based solutions in the CBRS band widely available. In order to achieve this, the Alliance has started the development efforts, is putting together a product certification program, and will soon start running LTE CBRS field trials. In parallel, we plan to expand our strong eco-system with more motivated entities that will continue to work together to achieve the organization's goals. To learn more about how the CBRS Alliance is turning constraints into innovation, go to
www.cbrsalliance.org
.