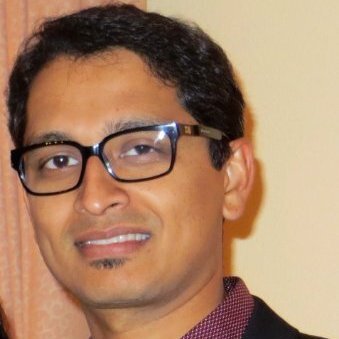 By: Phal Nanda, Director Product Line Management
Is it even recommended? Better Wi-Fi depends on some key elements (1)
static
factors such as coverage area, materials used for constructions, and planning, (2)
known dynamic
factors such as typical devices per room (20 to 30 devices), apps used during classroom and online testing, as well as (3)
unpredictable dynamic
factors such as sticky clients, networking gear failures (a part of the network, APs, switches), recent configuration changes impacting service, etc. Let's look at each of those parameters more closely and determine the reasoning behind whether or not
one AP per classroom has merit
. First of all, let's look at cost. More APs per classroom means more APs of course, but there is more. More wiring - sometimes wiring cost is as high or more than cost of APs - more PoE switches (to power the APs), and more subscriptions in the cloud or more licenses for your Wi-Fi controller. There is cost everywhere, and these additional costs can add up. Alternatively, less APs usually require a pre-deployment RF planning (some cost) and smarter Wi-Fi technology that can handle both static and dynamic variability of the environment.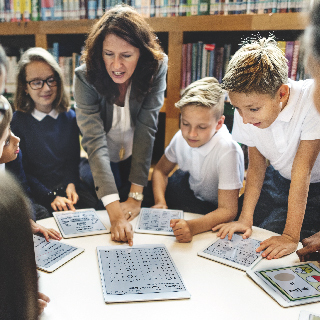 K-12 class rooms are small – about 35ftx35ft (or 1,225 sq.ft.). Walls between classrooms can be anything from accordion room dividers to drywall to concrete - though most are wooden structures with studs and drywall separating linearly constructed U.S. elementary and middle school classrooms. Rooms themselves are quite open.
RF propagation 
would have minimal impact in covering upwards of 60-90 feet or more. All of those without even considering the value some Wi-Fi vendors bring with their RF innovations (such as
Beamflex
,
ChannelFly
, etc.). In the classroom, kids are typically given one device each, for mobile learning as well as online testing, and we can expect to have 30 devices active per classroom at any time (not to mention connected devices in a backpack, purse or on a wrist.) The most taxing online traffic would likely be downloading video streaming services (between 2-5Mbps) during e-learning sessions. With the unpredictable network conditions , such as class time running late and more kids waiting outside who are now connected to the same APs. In addition,  all APs are designed for classrooms; auditoriums and cafeterias require "stadium-like" client density handling. The overwhelming simplicity of cloud management has provided school's IT teams with the dilemma: while some controller-based Wi-Fi technologies provide better RF, the simplicity of Cloud is a decent compromise. What if they had a choice? The best Wi-Fi and cloud management, would result in
half
the number of APs needed per school district,
half
the number of cloud subscriptions to buy and renew,
half
the number of PoE switch ports needed, and
half
the cost of cabling, half as many devices to fail… you get the idea. All of those, without compromising on cloud simplicity? Would you try it? What would your district do with a 'Wi-Fi tax refund' this year?