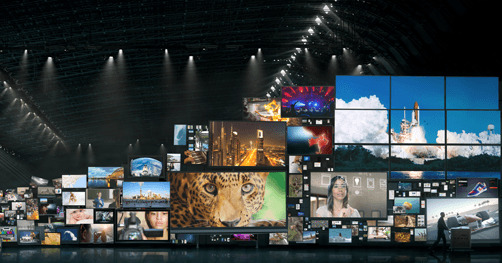 The Future of TV was one of the hottest topics of discussion at CES last week. But while newer, bigger, thinner displays; virtual reality goggles; and LED and HDR innovations may have gotten most of the headlines, the underlying technology that enables those innovations was the focus of meetings in and around the show with the world's leading service providers.
In fact, it really boils down to three incredibly important developments that are quietly transforming TV and the way that service providers will deliver it:
Multi-gigabit Services: This is the biggest development powering the future of TV.
Service providers are upgrading to multi-gigabit pipelines, because today's TV services sip bandwidth compared to the waterfall of bandwidth that tomorrow's applications—from 360-degree entertainment, to holographic video and virtual reality—are destined to use.
4K Video over Wi-Fi: 4K is here, but it needs faster Wi-Fi to be everywhere.
The 100 Mbps it takes to stream 4K content to a single device is sorely lacking from most Wi-Fi networks. Given our current appetite for HD content, the inevitability of ubiquitous 4K makes the case for upgrading the content delivery pipeline not only to the home, but throughout it. The answer: gigabit Wi-Fi access points and extenders in the home.
Over the Top (OTT) Set-tops: All of the world's content is coming to a single screen.
We watch traditional TV, and we watch OTT TV. For most of us, they're two separate experiences, but soon we'll be able to enjoy both over a single user experience on our TV, because OTT capabilities are coming to set-tops. Service providers are preparing to deploy these new devices so that we easily can watch anything we want, on the best screen available.
As the hottest technology starts making its way into our local stores and shopping lists, these three trends will be making it all work in millions of homes around the world.