By: Wendy Stanton, Marketing Manager
Back in the day, we only thought of clouds as  big, white, fluffy objects in the sky that held a large collection of tiny droplets of water or ice crystals. When full, the clouds release those tiny droplets, known as rain. Obviously that kind of cloud still exists but that's old news. For awhile now, there's been a new type of Cloud in town, and instead of holding water, it holds data—lots of data! Chromebooks, iPads, laptops and smart phones are just a few of the devices that teachers, administrators and students are using in the education sector, and they are expecting these smart devices to be continuously connected inside and outside the classroom. To keep students engaged and focused in this digital era, teachers are looking for ways to leverage smart devices in classroom learning. What is the key? A reliable and high performance wireless network.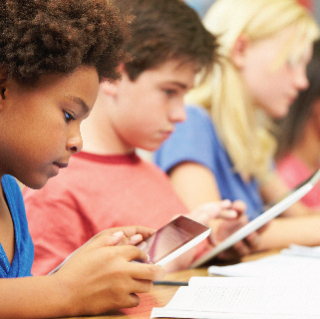 But schools need more than that. Once they have that high-performance, always on Wi-Fi network—which presumably has access points (APs) sophisticated enough to handle the amount of data connectivity required in a busy educational environment—they need an easy way to manage it. One great way to ensure schools have the Wi-Fi they need with a simple, easy-to-manage interface for their time-strapped IT administrators is cloud-managed Wi-Fi, a.k.a.
Ruckus Cloud Wi-Fi
. Ruckus Cloud Wi-Fi is a new
WLAN management-as-a-service
that enables enterprises with limited IT resources to easily set-up, monitor and manage a high-performance multi-site WLAN of any size, without compromising on Wi-Fi performance. Schools like the
Minooka School District
in Minooka, Illinois, are thrilled with its new addition of the Ruckus Cloud, with its easy set up and simple management. No more figuring out which AP isn't working—the cloud is in control. And when it comes to the students and teachers—the IT staff is no longer dealing with a stack of help tickets—the Cloud and great Wi-Fi work
perfectly together
. Also enjoying its new Ruckus Cloud Wi-Fi is the
Belleville School District
. With its single interface and mobile app, the flexibility of being able to work from anywhere has made the IT team's job so much easier. Everybody's talking about the new cloud in town—Ruckus Cloud.
60 Day FREE Trial!