Recently, our Cross Point Towers office and lab in Lowell, Massachusetts, underwent a major consolidation to reduce not only our physical footprint in the area, but also our environmental impact.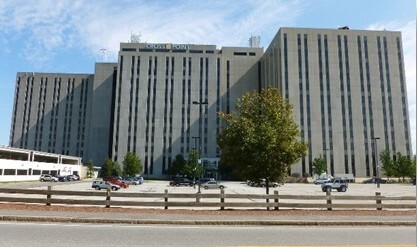 The project, spearheaded by the ARRIS Global Real Estate and Workplace Services team and Jones Lang LaSalle, in partnership with ARRIS Lowell-based Engineering teams, ultimately reduced the facility's real estate footprint by more than 26 percent in only three months. With the unique needs of the Engineering teams in mind, a program was developed to ensure that the space design and infrastructure provided flexibility to accommodate lab changes and growth.
The project team partnered with leading environmental sustainability vendors to reduce the project's carbon footprint, VOC (volatile organic compound) building materials, and overall waste.
Contractors hired for the project followed strict eco-sustainable practices, reused and repurposed more than half a million dollars in materials for use in local schools and the community, raised thousands of dollars in a silent auction for Cystic Fibrosis, and worked with specialized recyclers to divert more than 320,000 pounds of materials from landfill. New, zero-landfill furniture packaging enabled the team to recycle 100 percent (or 1,000 pounds) of its packaging materials, while construction demolition and waste management diversion initiatives recycled over 70 percent of construction waste, and diverted nearly 125 tons of it from landfill.
The responsibility initiatives also saved tens of thousands in energy rebates and freight costs while laying the groundwork for the facility to save thousands of dollars each year in energy costs.
In total, the project team's corporate, social, and environmental responsibility initiatives achieved more than $232,000 in savings, diverted more than 636,000 pounds of waste, and contributed more than $526,000 in value to the community—showing that a commitment to doing the right thing can be good for business as well.
Find out more about ARRIS company-wide corporate, social, and environmental initiatives on our Corporate Responsibility site.