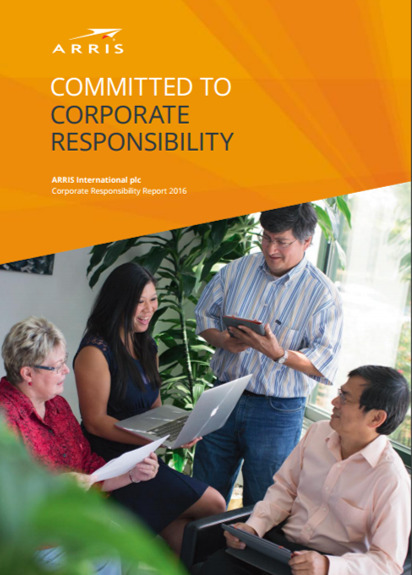 Corporate responsibility is our promise to ensure that our business has a positive impact on our people, our society, and our environment.
Today, we're publishing our 2016 Corporate Responsibility Report. The report highlights what we're doing around the world to carry out our business ethically and responsibly. That includes everything from building more inclusive workplaces to streamlining our supply chain and making more energy-efficient devices.
You'll see in our report that corporate responsibility is at the center of our decision-making process at every level of the organization, around the world. That's because it's part of who we are. It's one of the main reasons why ARRIS continues to be a worldwide leader: we're invested in building a better future.
We're excited to share what we've accomplished so far. Check out the report, here.