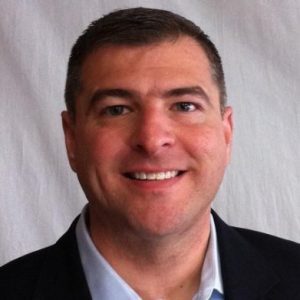 By: Chris Oskuie, Director - Segment Marketing, Education | Brocade 
Whether you call it digital equity, the homework gap, or the digital divide -
approximately 5 million households
in the U.S. don't have adequate internet access at home for students to complete their assignments. This is one of the most pressing issues facing educators today, and the
transition to digital learning
is exacerbating it. With constrained capital budgets, this continues to be a challenge. Luckily, there is a way to help make a dent in the homework gap.
The History of The E-rate Program
E-rate has been a
lifeline
to public and private K-12 schools, garnering affordable Internet access since the program started in 1997. From 2012-2014, telecom, internet access, and voice service requests chewed up all of the available funds in the program. With an E-rate modernization effort in 2015, additional funds - approximately $1.5B annually - were allocated to expand in-building infrastructure, and due to a change in cash reserve requirements, an additional one-time $1.5B was added to the pool of funds. Despite the pent-up demand from the lack of funding from 2012-2014, there was a surplus of funds available in 2015-2016. Surprisingly, it looks like there will be leftover funds in 2017; therefore, we have a significant amount of funds available in the program that can be used to start closing the homework gap.
So how do we identify more E-rate funds? Create competition! Make all E-rate requests vendor agnostic.
With respect to in-building broadband infrastructure, when a school, district, or consortium submits their RFP (Form 470), they can specify a certain manufacturer as long as they provide the caveat
"or equivalent"
with their request. Another option is for the requestor to choose "No Preference" for manufacturer, making the RFP vendor agnostic. Which one creates greater competition among manufacturers, and their respective reseller partners? By selecting a preferred vendor "or equivalent", you're signaling to non-incumbent manufacturers that the school district only needs their current manufacturer. They're happy with the status quo and not willing to look at other vendors, no matter the cost and/or feature benefits. This reduces competition and more  E-rate funds can  instead be pointed towards bridging the homework gap. As of February 2017, 17% of all FY17 E-rate Category 2 Wi-Fi requests were vendor agnostic, while 41% went to
ONE
vendor "or equivalent".  When competing vendors see these "cooked" RFPs, they are less likely to submit a response.
Read the next blog in the series
 for more tips on how to get the most out of your E-rate funding submissions. You can also attend out webinar,
EdTech: Why Ruckus for Uninterrupted Learning
to learn more about E-rate, and our eligible E-rate solutions. To learn more about Ruckus in primary education,
visit our website here
.