College administrators across the United States are looking at overhauling their wireless and wired infrastructure as a way to help them reach recruitment and retention goals. In this case, Albertus Magnus College, a private liberal arts college in New Haven, Connecticut, has dramatically improved the wired and wireless network infrastructure with Ruckus in order to meet those administrative objectives. The historic college campus needed to improve its network to meet long-term goals including increased enrollment, reliable campus-wide wireless access, and support for online courses. To meet these challenges, the College integrated new network infrastructure for its small IT staff to support demands for the next five years and they quickly saw significant results.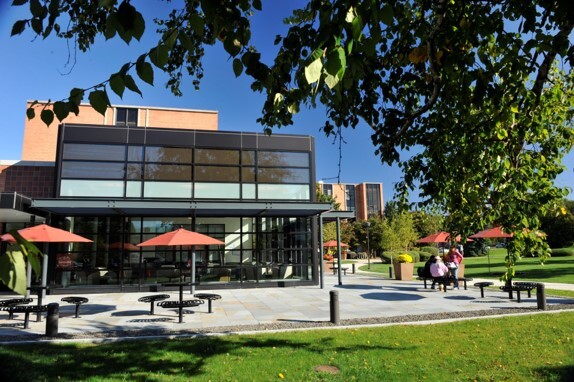 "Complaints from students and faculty have dropped to next to nothing," said Steven Gstalder, Ed.D., vice president for information technology services for Albertus Magnus. "Students have actually reached out to tell us how much they like the new Wi-Fi. Even the admissions counselors promote it during student tours. With the Ruckus infrastructure, our school can move forward with innovative digital learning programs and delivery to reach the diverse community we serve." TBNG Consulting, a company that delivers business continuity, network infrastructure, IT security and managed IT services designed and deployed the new infrastructure. In the process, the company recommended Ruckus Networks because of its high-performance networks. The College chose the
Ruckus ICX 7150
Z-Series multi-gigabit access switches to deliver high-performance connections to support the wireless access points (APs), including the Ruckus R720 APs. The high-speed network backbone connects Ruckus ICX switches over 10 GbE fiber. The College currently uses a mix of layer 2 and layer 3 routing, with plans to move everything to layer 3. The core ICX switches aggregate traffic from ICX edge switches to every computer in every classroom. Originally the multi-gigabit switches were intended to support the high-density, high-volume traffic requirements of the Wi-Fi network only — paving the way for
802.11ac Wave 2
. But the College also plans to use the high-performance ICX switches to connect and power IP surveillance cameras and other network devices to support future demands. The entire Wi-Fi network is centrally managed through
Ruckus SmartZone
WLAN controllers, which dramatically reduces IT troubleshooting and administration time. While the College may be steeped in tradition, its outlook on education and serving the community is forward-looking. With Ruckus, they'll be ready for that future. The full case study is available for download
here
.