CRN, a brand of The Channel Company, recently added Ruckus Networks' Sr. Partner Program Manager Jennifer Judy to its prestigious
100 People You Don't Know But Should
list.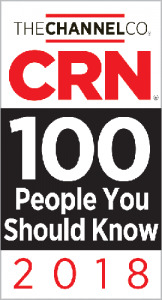 Compiled by the CRN editorial team, the above-mentioned list acknowledges outstanding channel management team members across the industry's top vendors and distributors. Those included on the list are recognized for their critical role in expanding the channel by clinching successful partnerships, driving innovation and increasing profits. "This outstanding group of unsung channel heroes work tirelessly to create, promote and manage programs and policies that support their partners and the advancement of the channel overall," said Bob Skelley, CEO of The Channel Company. "We are honored to bring these individuals into the spotlight with CRN's 2018 list of 100 People You Don't Know But Should and to recognize them for their undeniable contributions to the channel." "I am absolutely honored to be included in this prestigious CRN listing," said Judy. "At Ruckus, we are 100% channel focused and continue to arm our team with the right tools, products and innovations to make our partners valuable to their end customers. We will continue to bring the right elements to our worldwide channel programs."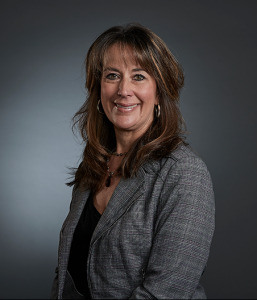 It should be noted that Jennifer Judy was also included in the CRN 2018 Women of the Channel list earlier this year, alongside Ruckus' Raelyn Kritzer (Senior Director, Worldwide Partner Programs and Enablement) and Diane Guthmann (Head, Global Channel Marketing). The annual list names women spanning the IT channel, representing vendors, distributors, solution providers and other organizations that figure prominently in the channel ecosystem. Each is recognized for her outstanding leadership, vision and unique role in driving channel growth and innovation. Adding Jennifer Judy to the 100 People You Don't Know But Should list is just one of many recent accolades we've received from CRN—the Westminister Kennel Club Show of Channel Partner reviews. Our trophy lineup includes:
CRN 2018 Connectivity Partner Program Guide – 5 Star status for the Ruckus Ready Partner Program
CRN 2018 Women of the Channel – for Raelyn Kritzer, Diane Guthmann and Jennifer Judy
CRN 2018 Power 100 – Diane Guthmann
CRN 2018 Channel Chief – Raelyn Kritzer
CRN 2017 Products of the Year – for the R610AP in the Networking category, Technology subcategory
Want to learn more? Visit the
CRN Partner Program Guide 2018 homepage
and see how you can become a part of the
Ruckus Partner Program
. You can also check out the
Partners section
of the Ruckus website and download our
Ruckus Ready Partner Program Brochure
(PDF).