eSports can perhaps best be defined as organized competitive gaming amongst professional players.
The most popular eSports titles
are typically team-based multi-player games such as first-person shooters (FPS) or multiplayer online battle arena (MOBA). According to analysts at newzoo, the
global eSports audience is projected to hit 380 million in 2018
, with
Goldman Sachs analyst Christopher Merwin
projecting approximately $3 billion of eSports revenue by 2022.
As the infographic above illustrates, eSports is attracting larger audiences every year – both as participants and as observers via platforms such as Twitch, YouTube Gaming, UStream and Livestream.  Concurrently,
the eSports playing field is widening
with the recent launch of three new North American franchise leagues. As a recent Deloitte paper notes, eSports championship games can easily fill a 15,000-seat arena, while Intel's 2017 Extreme Masters event in Katowice, Poland
hosted 173,000 on-site fans
. Unsurprisingly, developers are re-purposing existing spaces and constructing new eSports venues, training facilities and even living spaces for teams. In fact, Blizzard has opened a dedicated eSports stadium dubbed 'Blizzard Arena' at the former studio of The Tonight Show with Johnny Carson, while
ESPORTS ARENA hosts a number of locations
in Las Vegas, Orange County and Oakland.
eSport Stadiums and Wi-Fi
As David Malone of Building Design + Construction reports
, new eSports arenas and stadiums are providing a collective experience fans simply can't replicate at home with large-format HD displays, augmented reality (AR) and virtual reality (VR). "Virtual reality experiences in various locations throughout a venue would give fans the ultimate front-row seat by placing them directly in the middle of battles," writes Malone. "[For example], VR stations at the Intel Extreme Masters event in Poland gave fans a 360-degree experience to view live stats, replays and scores updated in real-time. [However], stadiums are going to need to provide the Bluetooth and Wi-Fi capabilities to support crowds of anywhere from 3,000 to 10,000 people, all wearing AR glasses."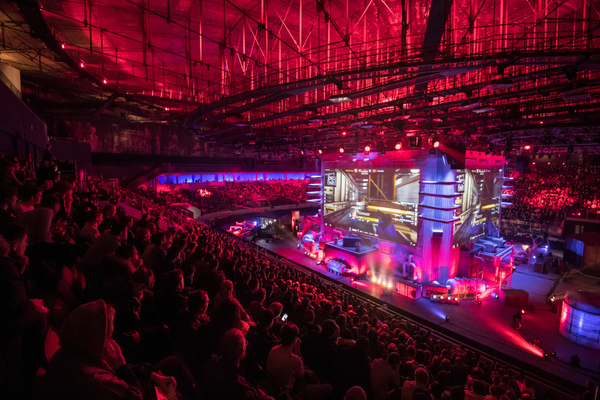 Brian Mirakian, Senior Principal with Populous and Director of the firm's fan experience design practice, Populous Activate, tells
Building Design + Construction
that the key to futureproofing eSport stadiums is creating a technological backbone to which newer technology can be easily affixed. "If you have a big enough technology pipeline where you can plug things in from a framework standpoint, that's the important thing," he explains. "The purpose-built venue is going to be a big component that drives eSports. Looking into the future is very exciting."
802.11ax APs for eSports
Thierry Chau, director of business development at Ruckus Networks, concurs with Mirakian's assessment. "To the extent possible, it is important to consider where eSport stadiums will be 3-5 years out and then build infrastructure that can support a wide range of devices and applications," Chau tells
The Ruckus Room
.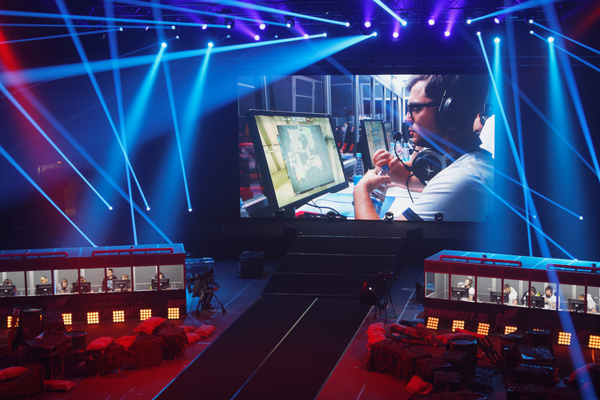 "This is because eSports stadiums and arenas present an extremely demanding environment for wireless networks, with streaming media already generating a considerable amount of traffic. In the coming years, support for bandwidth hungry technologies such as AR, VR and 4K video will become a fan expectation and not just a novelty in eSports. For venues to support this type of traffic demand, the use of next-generation wireless access points (APs), along with a 5/10 Gbps at the switch edge and fiber based backbones, will be required to support the eSport stadiums of the future." More specifically, says Chau,
802.11ax APs
are designed for ultra-high-density environments and can help eSports stadiums achieve up to a four-fold capacity increase (over 802.11ac Wave 2 APs) in dense scenarios with data streams rates of over 10 Gbit/s. In addition, 802.11ax enables multiple access points deployed in ultra-high-density environments to deliver high quality-of-service to more users. This is made possible by numerous enhancements to the ever-evolving 802.11 feature set, including
orthogonal frequency-division multiple access (OFDMA)
and multi-user multiple-in multiple-out (MU-MIMO) technologies.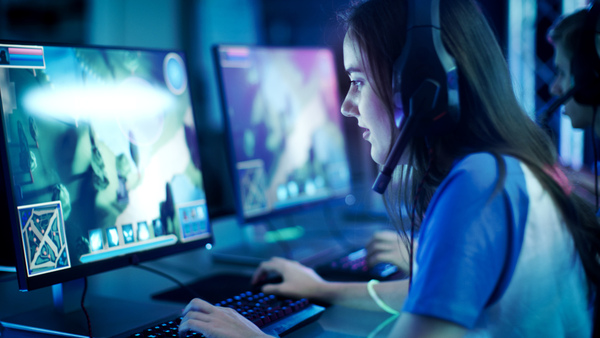 However, says Chau, designing a network that supports interactive eSports apps, seamless 4K streaming and bandwidth-heavy AR/VR content in a crowded eSports stadium is a challenging proposition, even with new 802.11ax APs. This is because it will take some years for client devices to start supporting 802.11ax – and take full advantage of the protocol performance and efficiencies. "Because client adoption may lag, vendors such as Ruckus have come up with proprietary methods to help provide 802.11ax-like efficiencies to legacy devices. These include features such as airtime decongestion to reduce unnecessary traffic, adaptive cell sizing and variable Tx power control to help reduce interference, as well as transient client management to maintain optimal throughput levels for connected clients," Chau adds.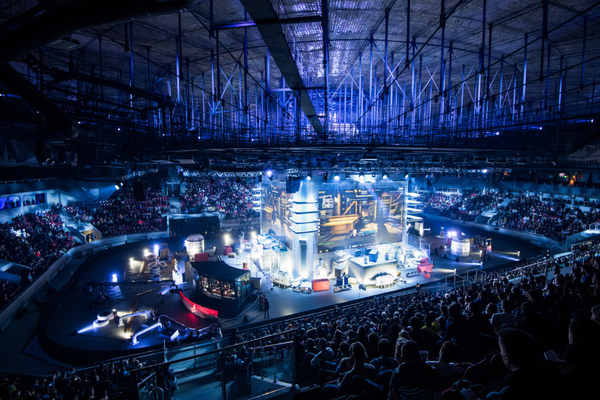 When asked if he is concerned that new protocols such as 802.11ax will eventually make Ruckus' RF innovations less differentiated, Chau emphatically says the opposite is true. "On the contrary, with every new Wi-Fi protocol, there is an increasing complexity to the degrees of freedom in which vendors can innovate to better optimize the client experience. This gives Ruckus' RF optimization features like
BeamFlex
even more life, not less," he concludes.
Interested in learning more about Wi-Fi deployments in stadiums? You can check out our
Ghelamco Stadium (PDF) case study here
and our
Golden 1 (video) case study here
. For more information about 802.11ax, please read our fundamentals series: