One important benefit of cloud-managed Wi-Fi is that customers automatically receive the latest and greatest features without any work on their part. And this week, we are rolling out the latest release of Ruckus Cloud Wi-Fi. It's packed with versatile new capabilities for admins to design their Wi-Fi networks, more robust security for users, support for a new outdoor access point (AP), and additional tools for partners to better serve our end customers.
Dynamic Pre-Shared Keys (DPSK)
Ruckus Cloud Wi-Fi is raising the bar on security. IT teams that implement pre-shared key (PSK) based WLAN know that even one compromised device requires the keys to be changed
for all
wireless network users. With Dynamic Pre-Shared Keys, every user and device of a network can have a unique key for the same WLAN. These keys can be supplied by IT or auto-generated using the Ruckus Cloud Wi-Fi web UI. Put simply, DPSK provides a more secure user and device experience compared to fixed PSK networks.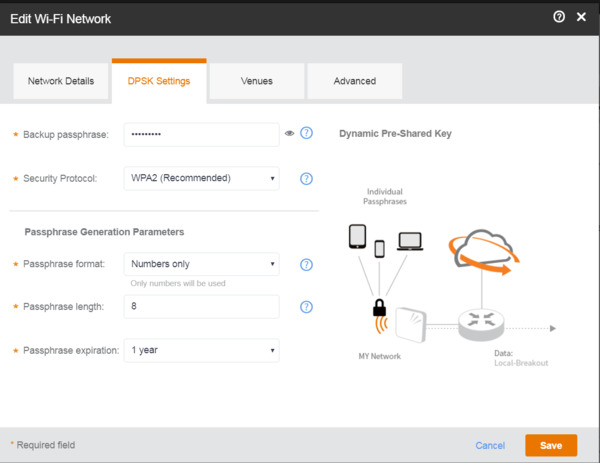 Third-Party Captive Portal Support
Ruckus Cloud Wi-Fi now supports the Wi-Fi alliance WISPr protocol – which allows users to authenticate with public Wi-Fi access management systems over RADIUS. What does this mean for customers? Well, business owners and service providers can use a third-party guest Wi-Fi platform together with Ruckus Cloud Wi-Fi. They can provide a highly customized end-user login experience, while gaining in-depth insights and measuring analytics to understand user behavior. To make configuration easy for admins, we pre-built integration with Linkyfi and Purple Wi-Fi (more to come) in the wizard-guided workflows.
AP Groups and SSID per Radio
Network administrators often face design complexity (and headaches) due to the unique Wi-Fi demands at specific locations within a venue. This could be the shipping and receiving area at the back of the building where an old 802.11b/g device needs to connect, guests waiting at the front of the building where 2.4 GHz network is preferred or a "projector challenged" conference room where no one can seem to hold a steady Wi-Fi connection. Network admins typically spend hours wrestling such problems to the ground by designing special WLAN, AP or RF or VLAN configurations. In this release, with the concept of AP groups, such granular configuration can be localized to a specific set of APs. Wizard-guided configurations reveal the power of this feature and allow networks to be applied to an AP group or a specific radio of the AP.
AP LAN Port Settings – H510 and H320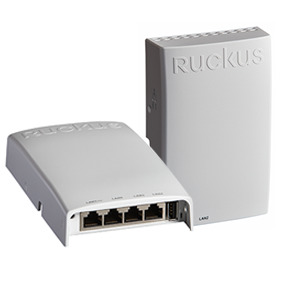 The Ruckus H510 and H320 are popular wall-mounted access points for hotels and multi-dwelling units (MDUs), as they provide both fast and reliable 802.11ac wave 2 coverage together with wired LAN switch ports for connecting IPTV, printer, laptop, gaming console and other wired devices. Ruckus Cloud Wi-Fi customers can now take advantage of these capabilities and remotely manage APs, configure WLAN, as well as radio and LAN switch settings. Some retail mobile kiosks use H510's in mesh setting (MAP), along with other ceiling mounted Ruckus APs (RAP). Customers can quickly realize substantial cost savings by avoiding ethernet cable runs in warehouses. And of course, they will benefit from time-saving and faster network rollouts across multiple sites with Ruckus Cloud management.
T310 Outdoor Access Point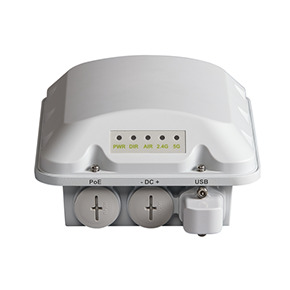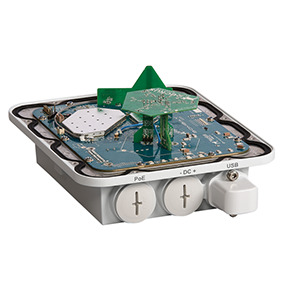 With this release, the Ruckus T310 series of 802.11ac Wave 2 access points join the family of
Ruckus Cloud Wi-Fi managed access points
. With its directed and omnidirectional antenna, stadiums, transit hubs, smart cities and crowded public venues can enjoy great Wi-Fi with the simplicity of cloud-managed Wi-Fi.
Troubleshooting – Live and historical data
Every version of Ruckus Cloud Wi-Fi features multiple improvements to ensure the network admin has an accurate view of remote network health and troubleshooting tools. In this release, Ruckus Cloud Wi-Fi includes live and historical data for troubleshooting workflows. In the user page, a list of currently connected clients is shown. Moreover, the Ruckus Cloud Wi-Fi UI automatically senses and responds when the user moves into troubleshooting workflow. A search or a cross-link from an events page will automatically pull and display historical data (up to 6 months). In a troubleshooting scenario, administrators can view current state of the client, last session information, historical traffic volume, traffic trend, top applications and events. With rich information available to debug and diagnose, time to resolution is significantly shortened.
Improved Partner Wi-Fi Management Experience
End customers have an option of delegating monitoring and management of their Wi-Fi networks to a trusted Ruckus partner. On our end, we continuously strive to improve efficiency for our partners. We offer two views –  the Ruckus Cloud Wi-Fi dashboard (an end customer view) and a VAR dashboard view. With this release, Ruckus VARs now have single-pane-of-glass visibility across multiple customers that provides delegated access. On the VAR dashboard, we present customer contact, alerts, number of licenses, and subscription expiration information. This helps partners streamline tasks, such as ensuring on-time renewal of subscriptions and uninterrupted Wi-Fi for customers. We would love to hear your feedback on this feature-packed
Ruckus Cloud Wi-Fi
release. Please check out more on-demand
webinars
, or tweet us on @ruckusnetworks.