Tools that effectively simplify the management of the wired and wireless network significantly reduce the burden on IT to constantly manage and troubleshoot. This improves network performance, reliability, and usability while reducing the total cost of ownership (TCO) of the network. From our perspective, it is particularly important to reduce the number of management touch points. A simple example is stacking, which allows administrators to manage multiple switches as easily as one.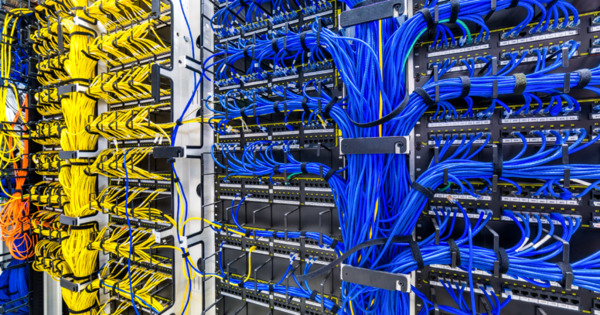 Switch Stacking Management
Ruckus offers stacking technology across its entire switch portfolio, ranging from entry-level switches (including the compact switch) to aggregation and core switches. Our unique stacking technology allows customers to simplify management, while delivering performance and scalability solutions needed to meet today's customer challenges.
Our stacking technology uses standard 10, 40 and 100 Gigabit Ethernet cables and optics for stacking. This means we can eliminate proprietary and costly approaches found in competitor solutions. Standard Ethernet cables and optics allow customers to stack across long distances – between multiple wiring closets, floors, and buildings up to 10 kilometers apart.
We also support stacking for as many as 12 switches per stack, further reducing the number of touch points or IP addresses that network administrators need to manage. Most other vendors offer much less than that, if at all. High availability is assured with in-service software upgrades across a stack. This enables easy software upgrades to our switches in a stack – one at a time – without any downtime.

SmartZone
Another example of a tool that effectively simplifies the management of wired and wireless networks is Ruckus SmartZone. Essentially, SmartZoneOS 5 transforms scalable WLAN controllers into a comprehensive single network element to control and manage both Ruckus access points (APs) and switches.
This is important because IT departments seeking to manage both wired and wireless networks through a single console have traditionally needed to purchase a stand-alone network management element for on-premises management scenarios. SmartZone network controllers eliminate this requirement for many network types, simplifying and cost-reducing network management by:
Eliminating provisioning errors through use of an automated discovery process for access points (APs) and switches;
Reducing configuration and deployment duration when compared to a multi-console approach;
Reducing network software and hypervisor license fees, server expense, utility expense, and training costs;
Enabling a single network controller cluster to scale to 450,000 clients.
In addition, SmartZone APIs allow customers to extend network management capabilities. For example, APIs can be used to create custom dashboards or automate tasks. Last, but certainly not least, providing streaming APIs allows IT departments to more easily monitor the full array of Ruckus network data, statistics and alarms.