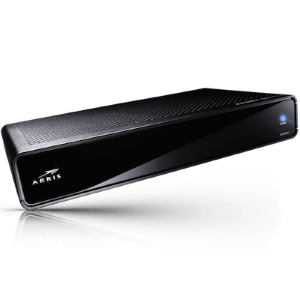 The Consumer Technology Association (CTA) and The Internet & Television Association (NCTA) today announced a four-year extension to their landmark 2012 agreement to improve set-top energy efficiency across the US.

ARRIS was among the first companies involved in the agreement and a pioneer in defining its technical guidelines. As a result, our technology underpinned significant improvements in millions of set-top boxes around the country, creating $2.1 billion in energy savings and sparing 11.8 million metric tons of CO2 emissions in the first four years of the program.

Today's announcement emphasizes our ongoing commitment to this important cause. ARRIS's dedication to continuous innovation makes these improved efficiency targets possible, and once the commitments take effect, this extended agreement is expected to save American consumers another $1.6 billion in energy costs and 9.3 million metric tons of CO2 every year.

Set-top energy efficiency is one of the largest sustainability opportunities in our industry, and it's part of ARRIS's broader commitment to energy conservation. We have a legacy of redefining the industry's best practices for sustainability, and our milestones last year are proof that with the right combination of vision, corporate responsibility, and innovation we can change the world and inspire industry-wide change.

ARRIS Sustainability Milestones 2017:
Over 95% of ARRIS set-top and small network equipment products complied with the EU and US energy efficiency voluntary agreements.
ARRIS manufactured more than 50% of all small network equipment models listed on the US EPA ENERGY STAR program.