The Ruckus in the Hospitality Market
Some estimates say as high as 70 percent of the hospitality market and 86 percent of the world's luxury properties rely on Ruckus Wi-Fi. This is because our wireless access points (APs), modules and controllers manage wireless communications and remove the congestion of unwanted wireless interference better than any other maker, period. Test after test, bake off after bake off, Ruckus Networks perform better. Hotel guests know this when they move throughout the property, seamlessly switching from one access point to the other, even on the hotel airport shuttle. Hotel associates know this when they securely access internal mobile applications with the same permissions they have at their desk.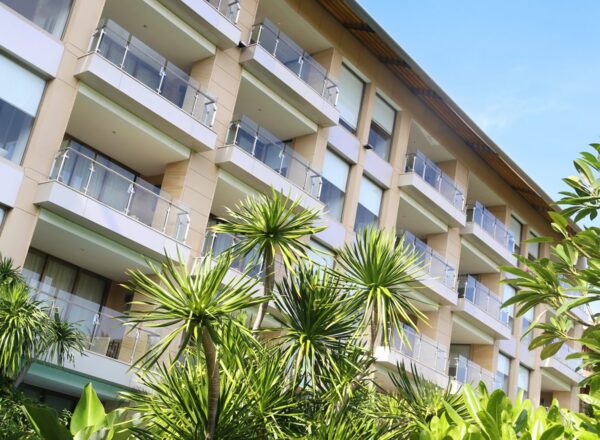 In addition to superior wireless services, Ruckus Networks arms our partners with well documented and easy to implement open APIs that enable custom, information-rich hospitality focused dashboards and toolboxes. Let's take a closer look at how we help you do more with your network, increase customer satisfaction and grow your bottom line.
The Network
At Ruckus, we view the network in total. With SmartZoneOS 5, we have a single management interface for switches and APs. One maker, one network, easier to manage and control. Our wall-plate H320, H510 and C110 APs are specifically designed to accommodate hotels with unobtrusive form factors that support discreet installation options. In addition, our wireless APs feature patented BeamFlex+ adaptive antenna technology to optimize connections for individual guest devices. This means they automatically adapt for interference and other problems in real-time, so your guests can use more devices, in more places, with the same robust connection. Our APs also provide optimal Wi-Fi service to any device – in any position – even when laid flat or placed vertically. Put simply, we make guest device onboarding simple, seamless, stable and secure. This is why hotels using our wireless technology have seen Wi-Fi complaints drop by 80 percent or more.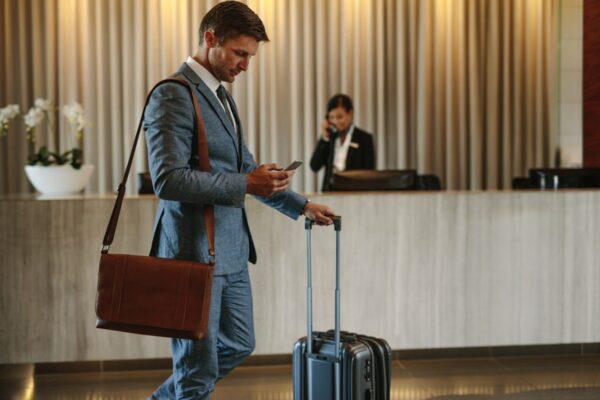 Moreover, our Wi-Fi enables you to speed up check-in and check-out services from any smart device – and can help connect guests with hotel information, spa services, special promotions and more. In fact, you can even deploy location-based services, such as interactive maps and advertising, which tie directly into your loyalty programs.
IoT
As we all know, more and more internet-enabled smart devices are entering the hospitality market. This means when guests leave for the day or check out, the room can be returned to an efficient state, with TV and lights turned off, the thermostat powered down and curtains closed or opened. In short, smart hotel rooms enhance the guest experience while increasing hotel efficiencies and lowering energy costs. Although some smart devices use Wi-Fi to connect, many other 'headless' devices rely on other forms of wireless connectivity. In the past, hotels had to implement second and third physical networks to support these devices.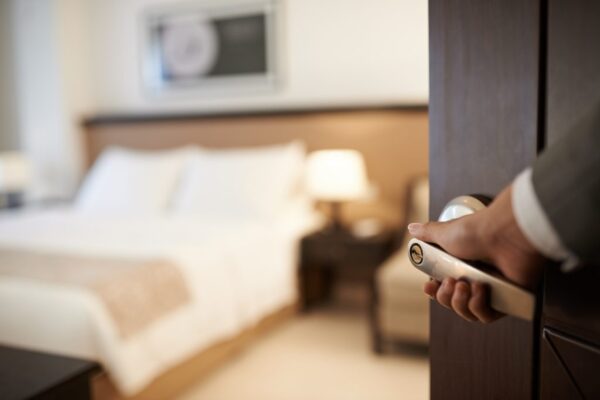 This is why our IoT suite completely eliminates multiple network requirements (ZigBee/Bluetooth® Low Energy/LoRa), saving you the cost and complexity of adding multiple ZigBee/Bluetooth® Low Energy hubs, cable pulls and switches. All can be easily deployed via available USB ports on existing Ruckus Networks access points. It is now easier for you to manage a wide range of connected hospitality infrastructure including smart TVs, intelligent lighting, climate control systems, smart locks and digital keys, self-serve kiosks, staff panic buttons and mobile wayfinding apps for both guests and staff. Ruckus has already begun integration with leading IoT and services companies in the hospitality arena.
CBRS LTE
CBRS LTE is one of the most anticipated new technologies impacting the hospitality sector today. This is because CBRS makes it possible for you to deploy a private LTE network to support private communications, surveillance and many other use cases.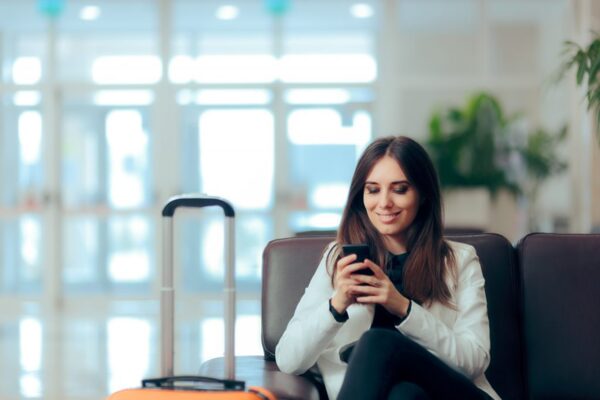 CBRS can also help eliminate annoying mobile dead spots by extending reliable mobile coverage throughout a property – for both guests and infrastructure – thereby ensuring high quality-of-service (QoS). In addition, the Ruckus OpenG solution can be installed in virtually any hotel property, not just the large hotels, as is typical with more expensive distributed antenna systems (DAS).
Open APIs for custom hospitality dashboards
Our SmartZone network controllers offer open application programming interfaces (APIs) that allow your IT department to enable error-free automation and create customized, information-rich dashboards and toolboxes. In addition to providing a holistic view of your network performance, such dashboards can be used to display and store detailed archived trouble tickets, field service records, billing and BOM materials.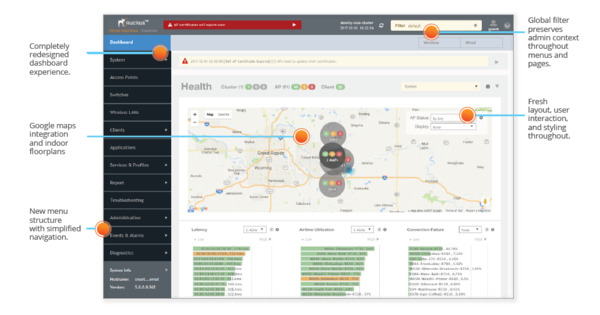 Specific customer dashboard fields populated by our streaming APIs could include short-term and long-term circuit consumption history; categorized traffic consumptions and packet queueing; a summary of all connected (authenticated) devices, their current state and installed locations, OS and browser types; device and infrastructure update activity; as well as a detailed drill-down of trouble tickets, unauthenticated devices and down-time events. It should be noted that numerous Ruckus hospitality market partners have leveraged our open APIs to create custom hotel-centric dashboards such as those discussed above. These intuitive dashboards routinely display meaningful, actionable information to help hotels increase customer satisfaction and build brand loyalty.
Conclusion
A recent survey cited by Statista confirms that 80 percent of hotel guests see internet access as absolutely "crucial." This means if your guests can't maintain a strong, consistent wireless connection – for all their devices and everywhere on your property – they won't be coming back. Similarly, guests expect reliable mobile coverage throughout a hotel, along with "smart" rooms that support a wide range of IoT devices and automatically adjust to fit their personal preferences. The network has transformed from an amenity to a requirement – and is now something that is clearly foundational to hotel operations. This is precisely why the Ruckus Networks team works hard every day. Our switches, wireless access points (APs), modules and controllers are designed to support a single, secure wireless network for Wi-Fi, IoT and LTE (CBRS) technologies. We also provide open APIs that enable you to create custom, information-rich hospitality dashboards and toolboxes, helping you do more with your network, increase customer satisfaction and grow your bottom line. And the numbers speak for themselves: 70 percent of the hospitality market and 86 percent of the world's luxury properties are served by Ruckus Wi-Fi.