The infamous Camp Fire – which broke out on November 8, 2018, in Butte County – is considered both the deadliest and most destructive wildfire in California history. During its 17-day rampage, the northern California fire killed 86 people and destroyed 18,804 structures, leaving thousands of people homeless. The southern California Woolsey Fire, which ignited on the same day, burned 96,949 acres of land, killed three people and destroyed 1,643 structures.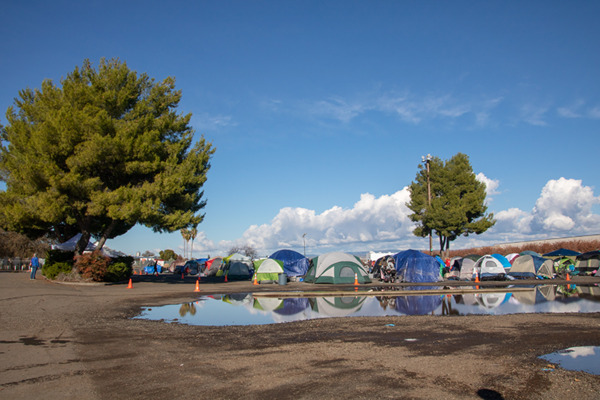 With deadly fires raging in both northern and southern California, firefighters, law enforcement officials and volunteers battled around the clock to save lives and property. One volunteer organization, known as the
Information Technology Disaster Resource Center
(ITDRC), rapidly deployed its mobile field networks and teams of technical volunteers to establish reliable wireless network connectivity for firefighters, aid groups and evacuees. Ruckus, an active ITDRC partner, donated and helped install
wireless access points
(APs),
switches
and
controllers
across multiple sites hosting fire relief efforts across northern and southern California. "Donated equipment from [our] Ruckus partners allowed us to increase capacity and coverage at several sites in California supporting relief efforts related to the Camp Fire and Woolsey Fire," ITRDC co-founder Chris Hillis stated. "The additional outdoor access points we have received [were] key in covering large fairgrounds where displaced survivors and other relief organizations [were] operating."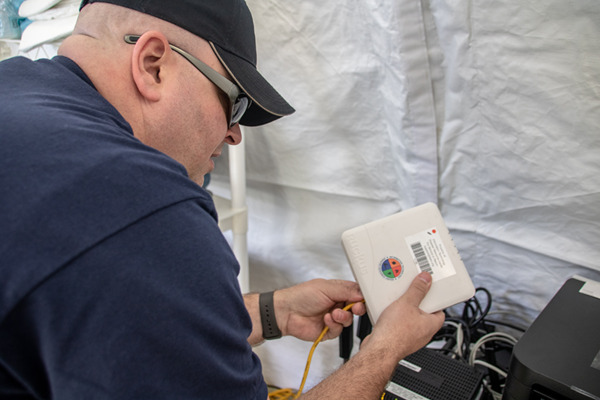 From our perspective, Wi-Fi connectivity is especially critical in the aftermath of disasters such as fires, flooding or strong winds that destroy cellular towers. This is because Wi-Fi is one of the best ways for first responders to establish command centers, share updates and enable victims to check in with their loved ones. Recent ITDRC Wi-Fi deployments include those that took place in the aftermath of Hurricanes Harvey, Irma and Maria. The organization, which is known for configuring network infrastructure from the WAN to the LAN as soon as 24-hours after a natural disaster, also provided communications for evacuation centers and bases of operations for disaster recovery organizations such as FEMA, the Red Cross, Team Rubicon, and AmeriCorps. Moreover, the ITRDC helped establish communications in remote areas cut off by landslides and enabled hospitals to contact FEMA after Hurricane Maria in Puerto Rico. Together with ITDRC, Ruckus continues to participate in disaster relief work by donating wired and wireless network equipment. More specifically, our 'modularized kits' stand ready for rapid deployment during times of disaster. These ruggedized kits contain a range of Ruckus networking equipment including indoor and outdoor access points, PTP bridges to deliver connectivity and easy access to our remote management vSZ platform.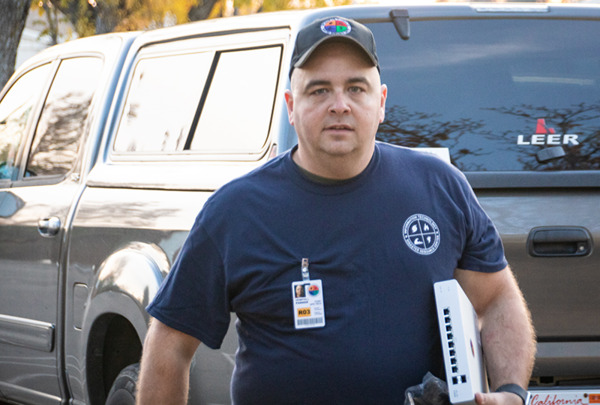 Our APs can run off sustainable energy sources such as solar power, allowing deployed access points to function even when the grid is down and fuel for emergency generators is scarce. Perhaps most importantly, our APs automatically adapt to changes in the environment or client device behavior, both of which are common in disaster scenarios. This flexibility and adaptability allows the ITDRC to quickly and easily deploy a robust communication network that provides fast, reliable and secure Wi-Fi in even the most difficult and inhospitable conditions. We are proud and honored to be helping with disaster relief efforts in California and other locations. As the new year approaches, it is important to hope for a safer 2019 while giving thanks to the ITRDC and all the public servants keeping us connected and safe!